20 and Counting Down: 10 Best Sleeping Bags for Backpacking 十款最佳睡袋选购
AUSTIN PARKER
4
5978
---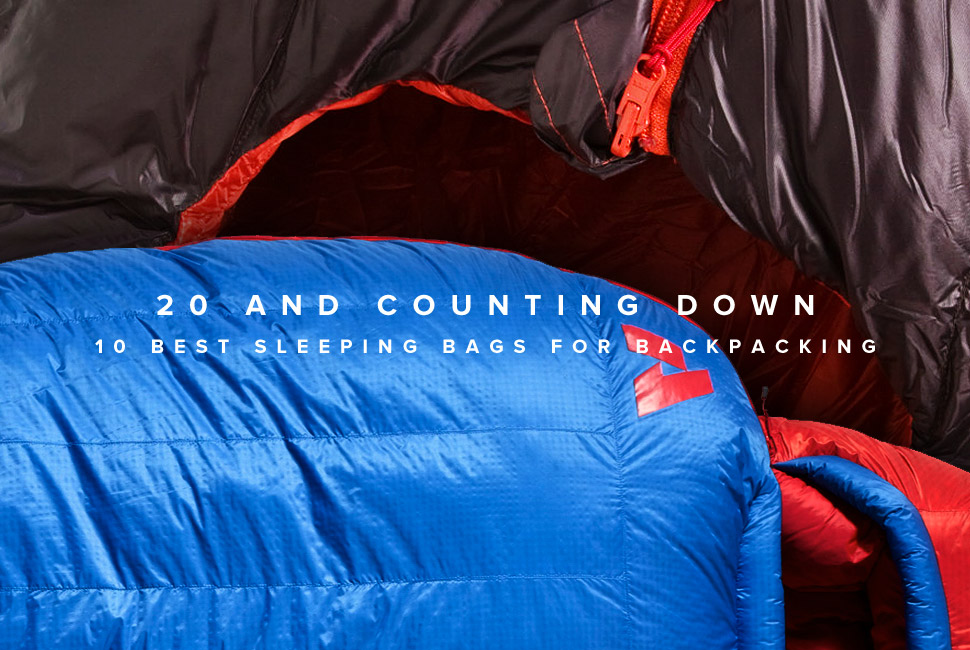 Nothing ruins a backpacking trip like a terrible night's sleep (or a lack of clean underwear, but if you can't figure that one out you're beyond our help). A good sleeping bag is the key to staying warm and dry when you're crashing under the stars — so you're at your best crossing that next 8,000 foot mountain pass. Sleeping bag tech has made its way into the space age in the last few years: your 20-year-old bag from summer camp or the Boy Scouts is no longer up to snuff. What separates the new from the old?
New water-resistant breathable materials used in outer shells and linings designed to keep you dry are the norm. Synthetic insulation like PrimaLoft and Quallofil are emerging as competitors for goose down, which is still the standard in warmth-to-weight ratio. There is even a definitive standard for temperature ratings so there's no more guesswork about whether you'll be shivering all night. The most important details, though, are a little more personal: fit, weight and price. We've put together a list of the best 20°F (or below) bags for three-season camping. We'll let you be the judge of what works best for you. Keep in mind that the best research you can do is head to your local outdoor store and get in a few bags to figure out your preferences. Hit the snack section first and make a night of it.
REI Igneo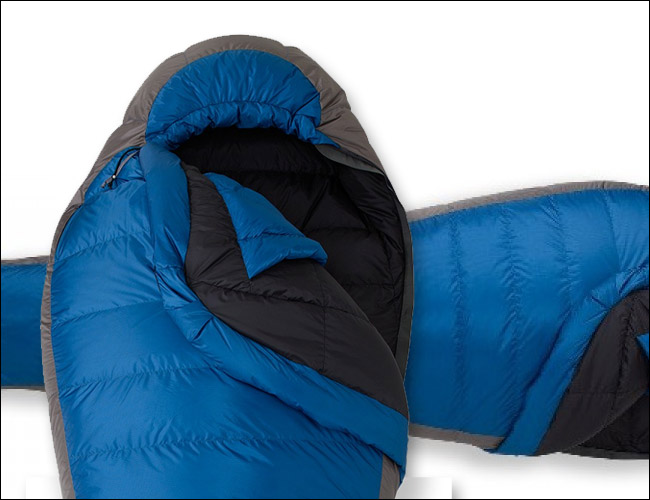 Best All-Around Sleeping Bag: Thanks to its 800-fill down and superlight shell, the Igneo is one of the lighter bags on our list. Sporting a new waterproofing coat developed by Toyota and a performance cut, it does away with some of the frills but none of the comfort. If further warmth is a must, the Magma bag adds additional down to push the comfort rating to 7°F. REI sleeping bags are competitive in terms and price and warmth-to-weight — easily the best all-around for any adventure you can throw at it.
Marmot Cloudbreak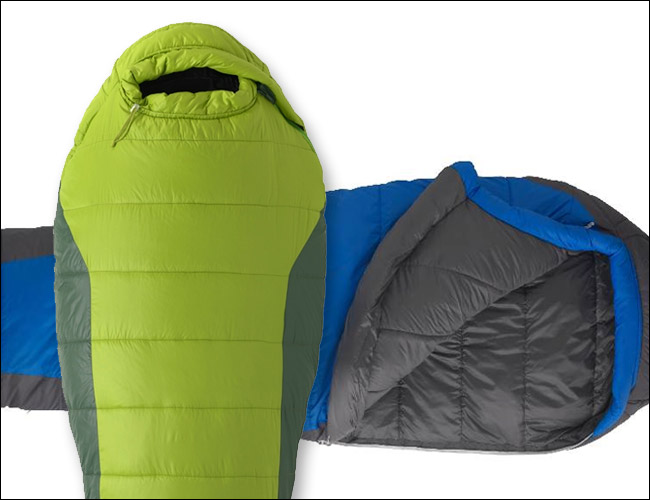 Best New Tech Sleeping Bag: Marmot's body-mapping technology puts their Thermal R Micro insulation in all the right places to keep you warm without overheating. Their dual-hood closure is also a novel feature: different shaped shock cords around the head and neck keep you comfortable rather than tightening the hood like a noose. Finally, the full-length baffle keeps heat sealed in even when you need to unzip yourself for a little venting.
Stoic Somnus 15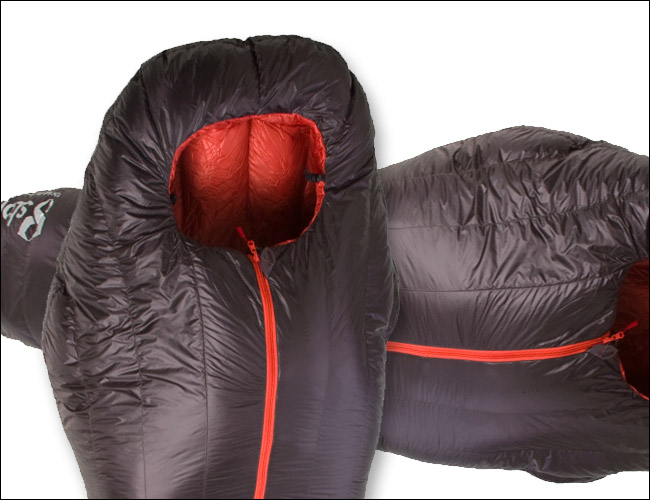 Best Mountaineering Bag: Stoic began as a mountaineering-inspired brand, and it shows in the Somnus. It features a center zip rather than the side zip seen elsewhere, a design element originally developed so climbers could stay in their bag while roped up on a big wall. Rather than a full-length zipper, it's only half, which can create some awkward moments sliding in or out. However, the trade-offs are worth it to the ultra-light traveler. Weighing in at under two pounds, it's easily one of the lightest bags in our line-up. A Pertex Quantum waterproof shell and 800-fill down round out this durable, comfy bag.
Sierra Designs Pyro Maniac 15/30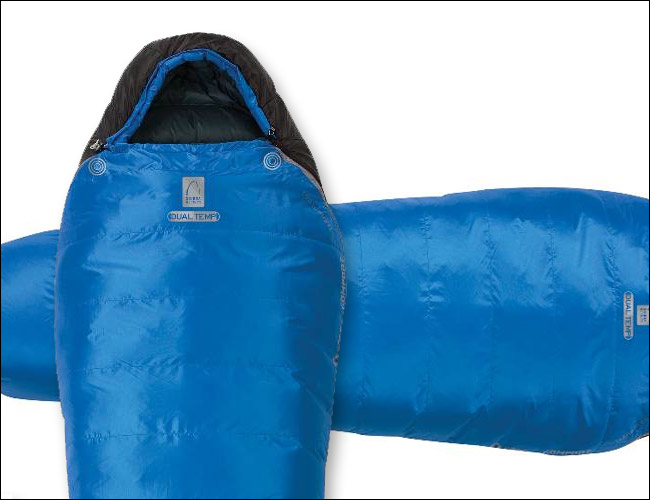 Most Versatile Sleeping Bag: The Pyro Maniac splits the difference between ultra warm and light weight. It's got an optional down comforter that buttons into the main bag for added warmth down to 15° during spring and fall camping. Without it, the Pyro Maniac is most at home as a summer bag for lightweight camping and trekking. It's also got the added comfort features of a pillow sleeve in the hood and an ergonomic foot box for extra space.
Kelty Cosmic 20 Degree Down
Best Budget Sleeping Bag: For a more budget-friendly option, Kelty's Cosmic down bags fit the bill. While they're plenty warm, the 550 down isn't as compressible or warm as some of Kelty's competitors, so they use more of it — not ideal if space and weight are your priorities. However, the roomy fit, ground-level seams and integrated sleeping pad loops ensure a comfortable night. Bottom line: If you're an ultralight hiker planning a week-long trek, this probably isn't your bag. If you're looking for a car camping bag, you're good to go.
3 Sleeping Bag Factors to Look For

You'll find all kinds of features and specifications in the search for your next bag, but the following three variables are what matter. Keep an eye out for them.
Temperature Rating: This one's obvious. Choose your bag based on the coldest temperature you plan to be confronted with. The ratings are standardized based on the "EN Standard".
Insulation Type: Down, synthetic, and now DriDown. Down is lightweight, breathable and compresses well — but pricey; synthetic is better for cold or wet conditions — and typically cheaper; DriDown is new and offers the best of both.
Weight vs Space: Choose based on what matters more to you or the conditions you plan to backpack in. You don't want to carry a heavy load, but last we checked, a good night's rest is critical on the trail.
Eddie Bauer First Ascent Karakoram +20°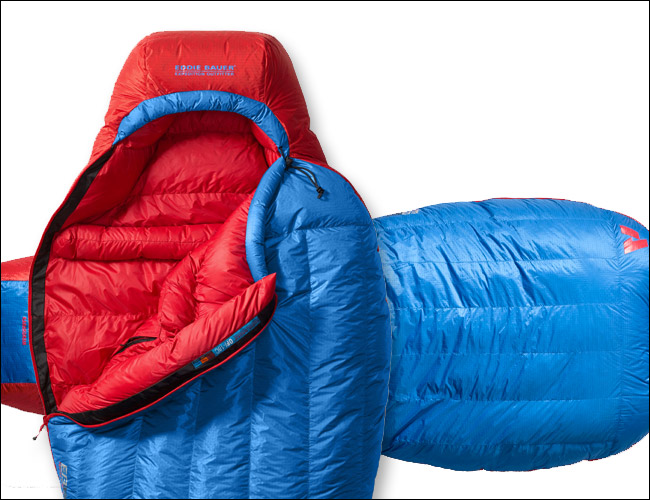 Most Comfortable Sleeping Bag: Eddie Bauer has a storied history with down. They outfitted the first American ascent of Everest in 1963, and mountaineers and ski guides have had a love affair with EB gear ever since. The Karakoram line of sleeping bags continues this lofty tradition. Using 850-fill down and Pertex shell material, it's one of the more feature-rich bags on the list. A roomy foot box, interior pocket for essential gear, and full-length draft collar and baffles round out a nearly perfect bag. The only down side? Pertex isn't incredibly breathable, so it may take a little extra time to loft up after being unpacked, and if moisture penetrates the shell it can severely hamper the performance.
Sierra Designs DriDown Zissou 15 Degree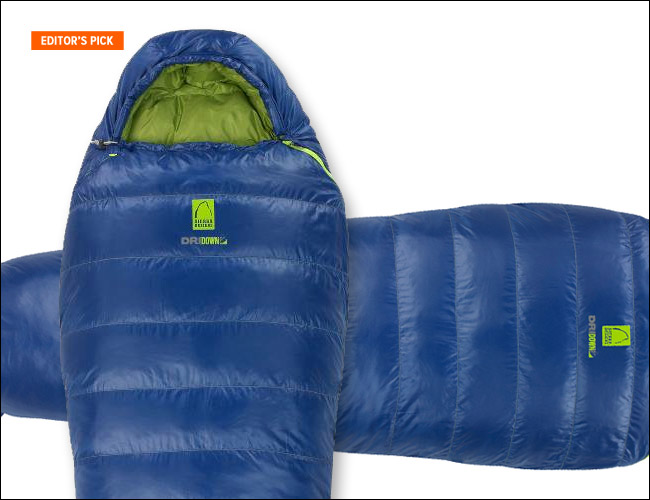 Editor's Pick Sleeping Bag: Sierra Designs is the only company to be featured twice on our round-up, and the reason can be summed up in one word: DriDown. Wet and warmth normally don't go together with down, but a proprietary chemical treatment on Sierra Designs' 700-fill down allows it to keep its loft even after absorbing 20-30% of its weight in water. It's not the most roomy and a little heavy because of the 700 fill, but if you're worried about getting wet and willing to pay a little premium, the Zissou is your best bet to stay warm and happy.
Feathered Friends Hummingbird Nano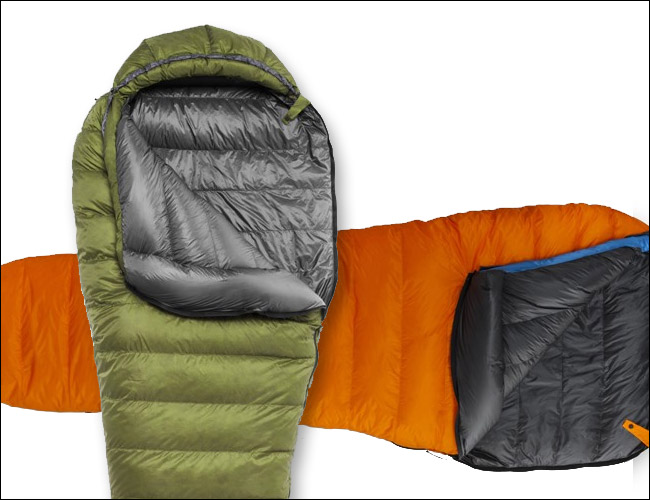 Best Ultralight Sleeping Bag: It may be the most expensive bag on the list, but ounce for ounce, the Hummingbird is one of the warmest around. At 1 lb 10 oz, this bag can be compressed down to the size of a Nalgene bottle. The trade off? At times it feels like it might compress sleepers. If you've got wide shoulders or hips, you might get a little claustrophobic. It's not the most waterprrof, or the roomiest, but this ultralight bag is just begging to be taken on a long trek down the Pacific Crest or Continental Divide Trail.
Sea To Summit TkII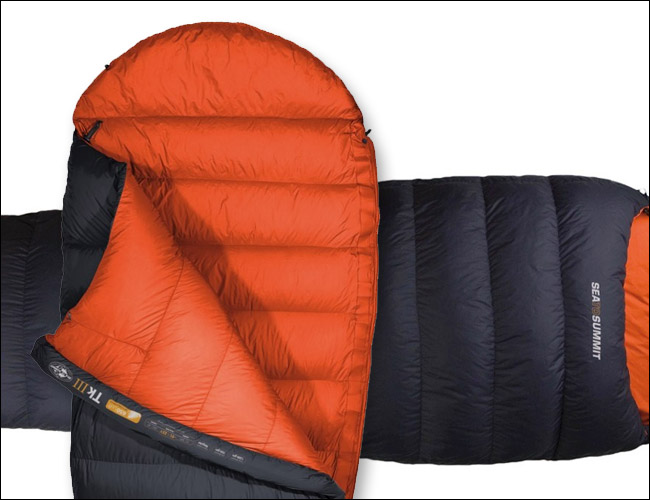 Best Recreational Travel Sleeping Bag: Sea to Summit was founded in in the 1990s by an enterprising group of Australian climbers who trekked from the beaches of the Bay of Bengal to the peak of Everest. On foot. Without supplemental oxygen. Today their sleeping bags incorporate all the lessons learned from more than two decades of climbing in the world's harshest climates. The TkII is no slouch when it comes to repelling water, but what really sets it apart is the attention paid to the fill pattern: none of the 650-fill down is wasted in unnecessary baffles or quilting. It's no show stopper, but with Sea to Summit's solid track record, you could do worse.
L.L. Bean Katahdin 20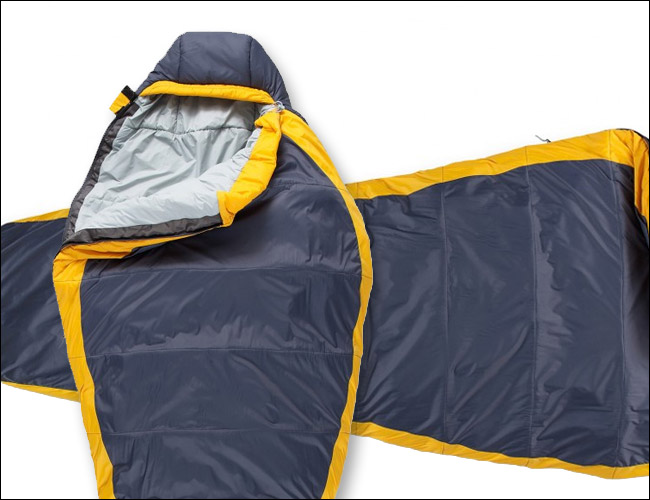 Best Updated Sleeping Bag: L.L. Bean recently updated the insulation in the Katahdin to PrimaLoft Synergy, which is the only insulation on the market that is inherently water repellent. A Durable Water Repellent (DWR) treatment is woven into the insulation and lining to ensure that you stay dry no matter the conditions. The cut was also updated to include a little more room at the shoulders and hips so you don't feel constricted. Heavy duty rip-stop shell material resists abrasion while maintaining a degree of stretchiness. At just over 3 pounds it's not the lightest or most compressible bag, but it is one of the most comfortable.
(原文来自:http://gearpatrol.com/2013/02/14/roundup-10-best-backpacking-sleeping-bags/)