Kit: Backcountry Skiing Essentials 滑雪装备选购
With record storms dumping fresh powder in the Rockies and Pacific Northwest, we couldn't think of a better way to ring in the New Year than celebrating with a trip to the nearest ski hill. What fun would a resort trip be without ducking under the safety ropes to sneak a few turns in the untouched backcountry? With that in mind, we've put together a list of gear that will be equally useful bombing through 20 inches of fresh powder and charging lines of freshly groomed corduroy snow inbounds — all while making you look like a pro.
Backcountry Access Essentials Package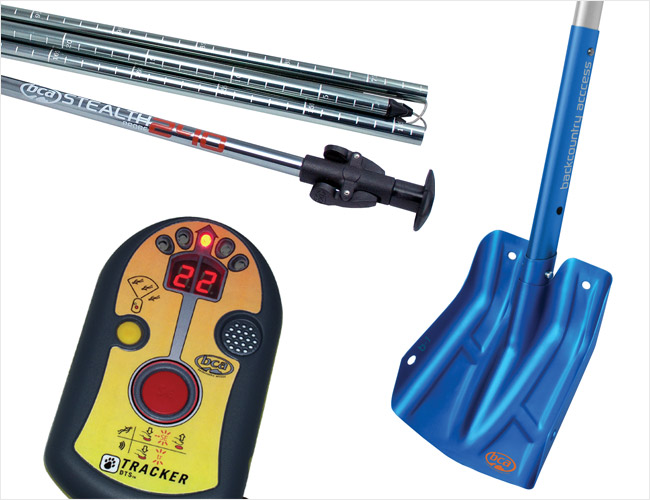 Whether you're a seasoned backcountry expert or just looking to experience some untouched lines in the side country for the first time, a complete set of essential tools should be on your gear list. The Backcountry Access Essentials Package has everything you need to train your safety skills and help you feel confident in any snow conditions. The Tracker DTS Beacon has been the industry standard (due to ease of use and simplicity) since its introduction. The included shovel and probe are lightweight, so you don't feel like you're schlepping a bag of bricks during uphills; Backcountry Access' quality workmanship is evident in both. Bottom line: If you're heading off piste, this package and some safety training gives you the confidence and tools to be safe.
The North Face Patrol 24 ABS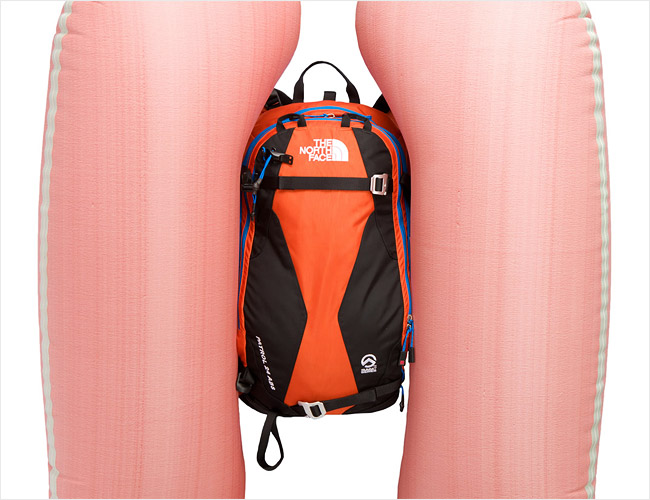 The Patrol 24 ABS is our go-to pack for long day trips on the snow. It has enough storage space to carry the necessary gear and extras without tempting you to overpack. It also features a built-in Avalanche Airbag System –- the industry's most trusted technology for preventing burial. When you decide to steal away in search of your secret powder stash, make sure you take along the necessary gear and peace of mind this pack carries.
DPS Wailer 105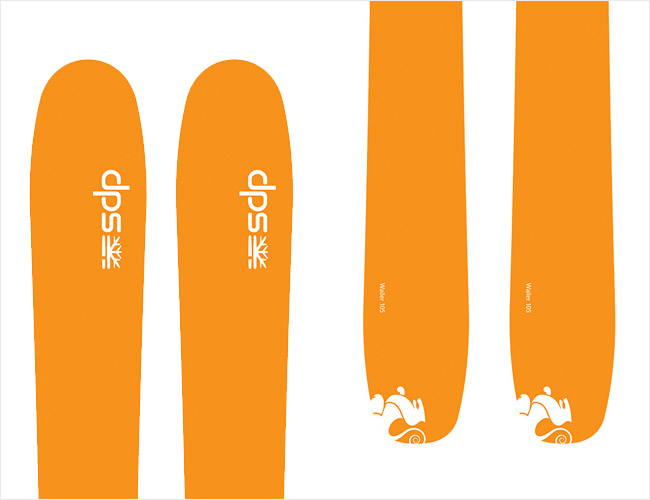 DPS is a new-comer to the ski industry, but you wouldn't know it after looking at the impressive list of awards the Wailer has racked up since its introduction in 2010. Sporting a full carbon fiber core and aggressive early rise rocker in the tip and tail, the Wailer is an indispensable all-mountain charger equally at ease on corduroy groomers or deeper powder. Its ultra-lightweight construction means going up the hill is almost as fun as bombing down.
Scarpa Maestrale RS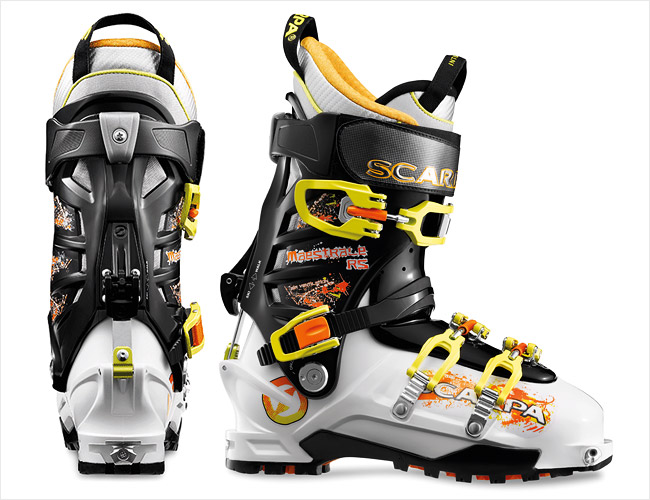 One of the problems with the latest generation of super-lightweight gear is that it's based on compromise. If you want to climb snow-covered ridge lines, it seems you have to sacrifice downhill performance. Scarpa has cracked the code with their Maestrale RS boot. With a flex index of 120, their power transfer and control are unparalleled, and the included Intuition heat moldable liner means having a custom fit out of the box. However, even with the bomb-proof construction and comfort touches, a pair of these boots only weighs in at 3 lbs 7 oz (size 27), ensuring that you're the first to the top of the skin track to scope out your next powder turns.
Dynafit TLT Vertical FT Binding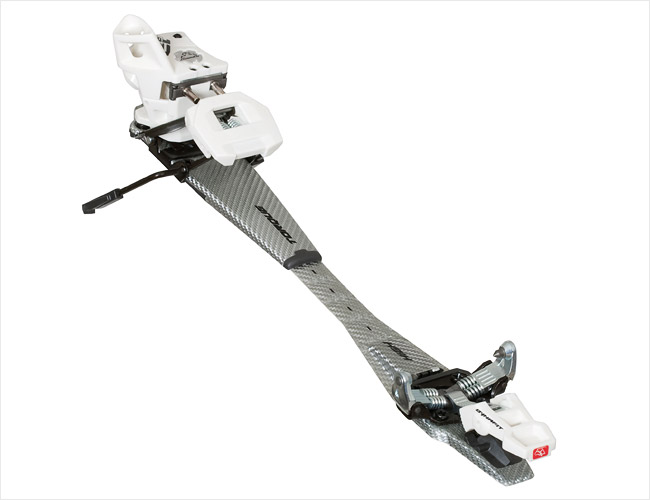 Dynafit is synonymous with "fast" and "light". Go to any trailhead in the Rockies and these are bindings you'll see on nearly every backcountry addict's skis. Using a mechanical 4-point attachment system rather than the clamping mechanism of alpine bindings, Dynafit shaves precious pounds off your set-up for the uphill while sacrificing nothing in downhill performance. The TLT is their flagship ski tour binding, coming in at just over 1.1 pounds per pair. They also include a DIN range of 6-12, allowing you to ski even the burliest cliffs and spines confidently.
Black Diamond Ascension Nylon STS Skins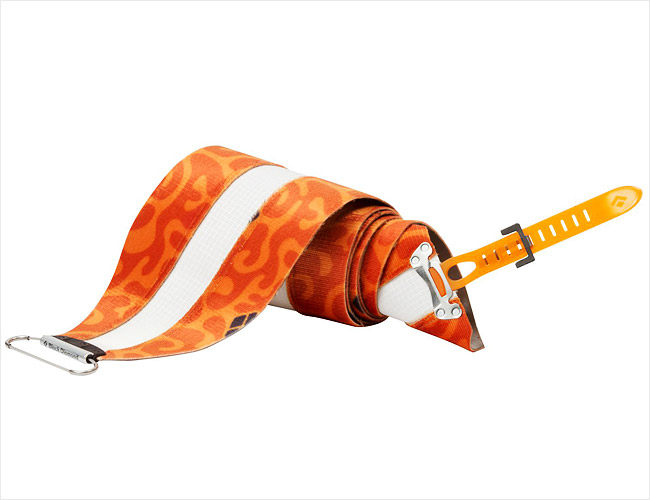 Skins are your magic carpet up the hill. Having a pair that sticks to the snow is the difference between having an enjoyable hike and spending agonizing hours slogging and sliding to the top. Black Diamond has perfected the balance between lightweight and grippy in their Ascension line. With an easily adjustable tail attachment system, it's simple to swap them around your quiver from your all-mountain daily cruisers to your super fats when it's dumping up top.
Leki Tour Carbon 3 Speedlock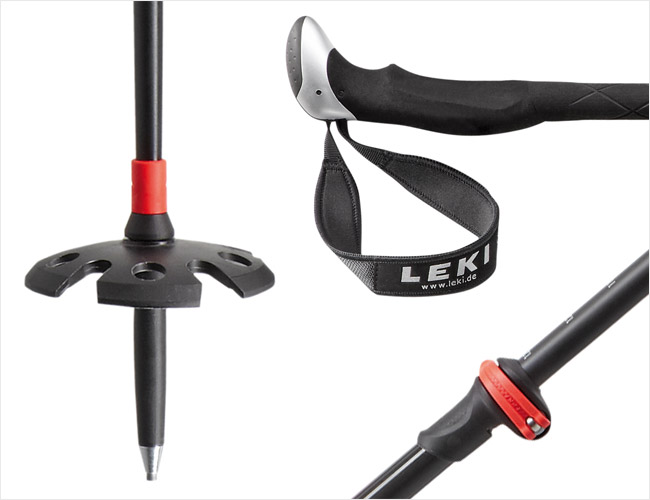 Leki is synonymous with high quality European racing and touring gear. Their Tour Carbon 3 poles are no exception to this legacy. Featuring a Speedlock system for adjusting length on the fly, hybrid carbon and aluminum construction and glove-friendly grips and wrist loops, these poles will have you climbing higher and faster than you ever thought possible back when you were toting those old neon-colored rentals from the 80s.
Smith Optics Variant Brim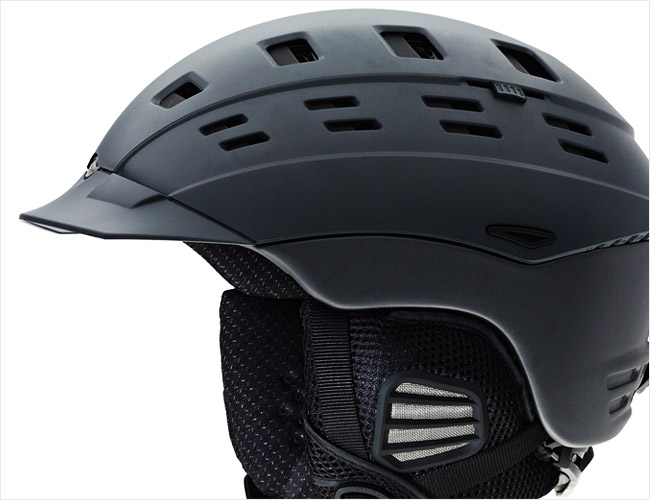 You need a helmet that protects your head from any trauma while not looking like you just walked out of a combat zone. Using their Hybrid Shell construction, Smith Optics' Variant Brim has enough vents to keep you comfortable; it's also impact rated to keep you from seeing double after wiping out in the half-pipe. A Skullcandy audio system means you can have your own personal soundtrack for a day on the snow, even if your highlight reel includes more time on your butt than pulling that flawless corked-1080.
Oakley Airwave Goggles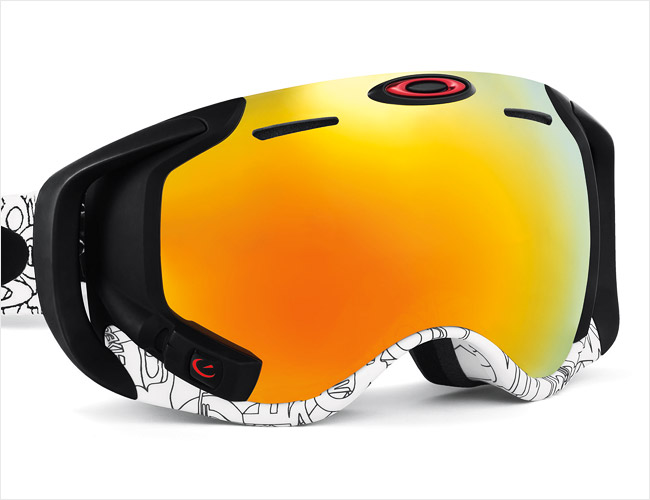 Everyone has a few skiing "tall tales" that their friends laugh off. You bombed that 20 foot cliff? Charged a Tram lap at Snowbird in record time? "Where's the proof?" they say. The folks at Oakley and Recon Instruments teamed up this season to develop the Airwave Goggle, which provide a GPS Heads-Up-Display, your speed, vertical distance traveled, jump statistics and more right in your goggles (and safely recorded for post-run showoffs). Now you have proof that you're not just hitting on ski bunnies all day.
Norrøna Lofoten Gore-Tex Pro Jacket and Pro Pant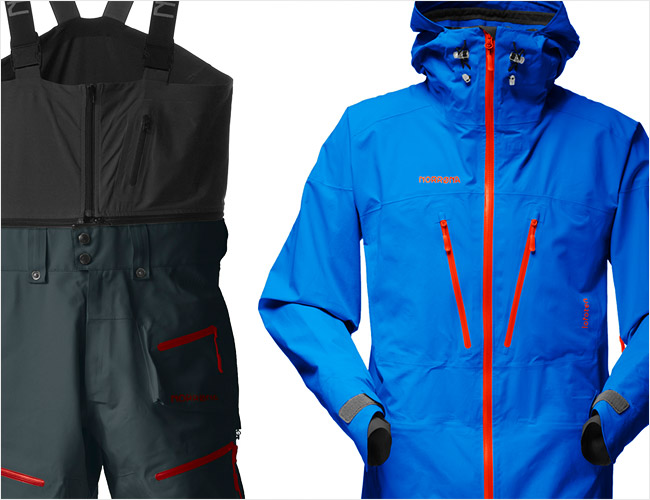 Norrøna's skiing and climbing gear is a fundamental core of many expeditions' clothing for trips into the Rockies, Lyngen Alps, Himalayas and the Arctic. With the Lofoten line, Norrøna spared no detail in constructing the perfect shell. It incorporates Gore-Tex Pro for increased durability and flexibility, ultimately providing an impenetrable barrier to the elements. Rest assured: whether you're wearing this jacket on your summit bid on the Grand Teton or just a day at your local resort, you'll spend your day comfortable and warm no matter what Mother Nature sends your way.
Like their counterpart, Lofoten pants provide all the critical details you need for a day of comfort in the backcountry: Gore-Tex Pro material, fully taped seams and zippers and inner boot gaiters that ensure the snow stays outside, leaving you warm and dry. Additionally, full length side zippers, inner vents and mesh lined cargo pockets keep your temperature perfectly regulated so you don't overheat on your hike up the mountain.
Lofoten Jacket
Lofoten Pant
Editor's Note: These reviews in no way constitute safety reviews or professional advice. The best tool at your disposal is proper training. Investing in an avalanche safety course and learning how to use your kit effectively is often the difference between life and death.
(原文来自:http://gearpatrol.com/2013/01/11/kit-backcountry-skiing-essentials/)