Kit: Learning to Fly Fish 飞蝇钓入门装备选购
CHRIS WRIGHT
1
6847
---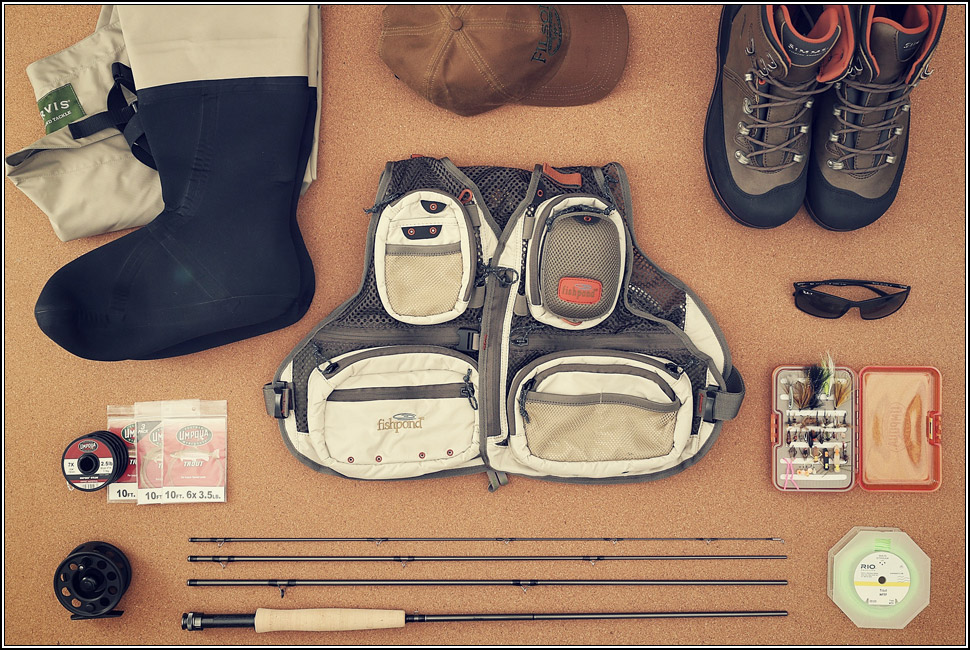 If we've done our job, you're inspired to do some fly fishing. Good on you, sir. All that stands in your way is a lot of practice, some really smart fish, and an utter lack of the necessary equipment. All three of those things are daunting. We'll start with the last one.
Lots of people are turned off of fly fishing by a few glances at ugly price tags, but there's plenty of accessibility to be had. A good many of us got around the up-front expenses buying an all-in-one package or kit, but while some nice ones do exist, there are also loads of "outfits" that package shoddy products; in our experience, those will simply add to your beginner's frustrations.
Instead, we've compiled a list of fly fishing gear that should provide everything you need for a day on the water — gear that happens to be entirely within a lightly committed man's price range. Trust us. Stock up on these items (or something like them) and you won't stay on the sidelines for long.
Additional contribution by Ed Estlow.
Sage Approach 590-4
You want a rod that feels good when you cast it right — and even if you're only somewhat close — but doesn't break the bank. That's the Sage Approach in a nutshell. It's a medium-fast action, which means it's relatively stiff (good for new casters); a four-piece graphite construction breaks down extra small for travel.
Another excellent low-price rod is the Redington Pursuit. Its fast action graphite construction is similar to the Approach, offering smooth casting from a 3wt to a 9wt for whatever fishing happens to be in your area. It comes with a case, and makes for a great backup rod once you're ready to spend more money on a higher-end rod.
Ross Flystart Reel #2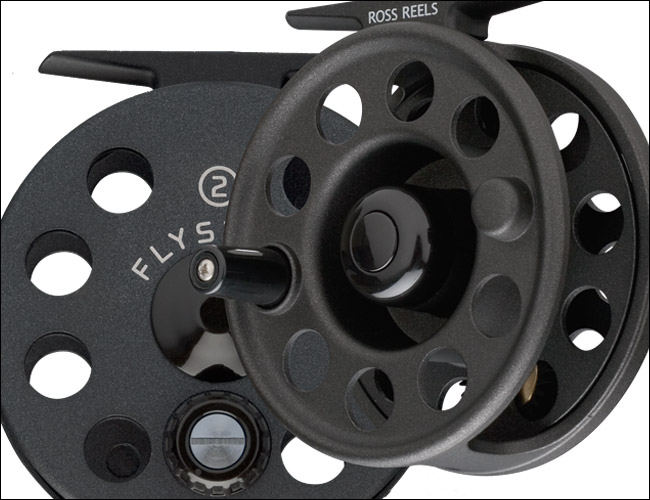 Ross takes the perfect approach to an affordable fly fishing reel: low maintenance, high performance. It's finished aluminum alloy with a drag (that's what provides pressure when line is being pulled out by you or a fish) that will last, providing a backup reel once you decide to move up the gear ladder. Again, it's ubiquitous, pairing with any rod 2wt to 9wt, salt or freshwater.
Buying On a Budget
The bad news is that all together this kit still costs a pretty penny. The good news is that you don't need to get it all right now. If money is an issue, start out with the absolute essentials: rod, reel, fly line, leaders, tippet and flies. In the summer on smaller streams, you can always wade wet (it's pretty refreshing, actually); a vest should be next on your list, but you can get by without it as long as you stay simple; a hat and polarized sunglasses can wait a payday or two.
Rio Mainstream Trout WF5F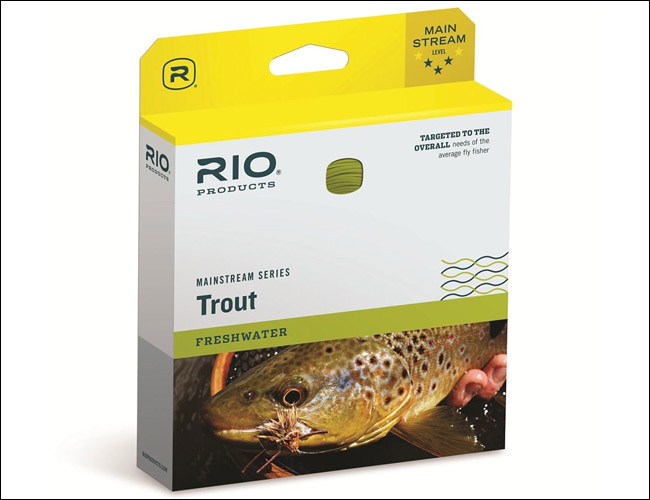 Your fly line is the unappreciated hero of your kit, playing a huge part in how your cast feels and how your fly acts in the water. You want a floating line (pretty self-explanatory) like Rio's Mainstream Trout WF5F; it's a quality weight-forward line (also self-explanatory) to help you cast a broad range of flies with accuracy.
Umpqua Trout Taper 10′ Leaders and Tippet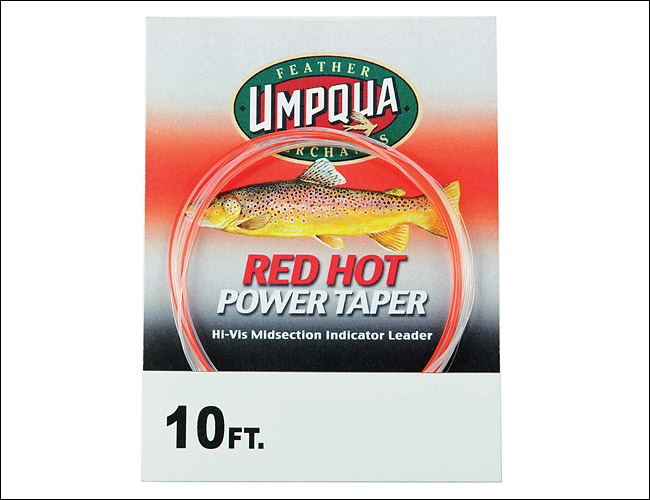 You'll want to stock up on leaders and tippets of all thicknesses (that's what the Xs mean) for all sorts of conditions, fish, and fly sizes. Umpqua makes some of the best, and they're affordable enough that you won't go broke breaking or tangling a lot of them — which you will.
Orvis Endura Stockingfoot Hippers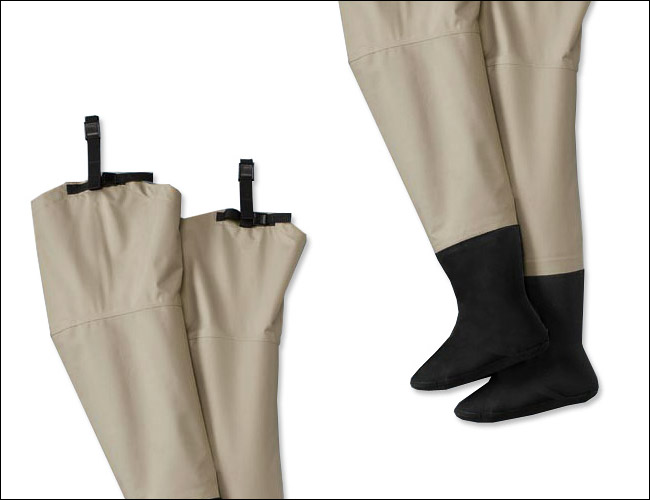 When you're fishing great weather in the summer, many conditions allow for wet wading. This is prime. Who doesn't want to be kept cool while they enjoy the beauty of a limestone creek or a favorite pond? That said, you should get a quality pair of waders for when the weather isn't so nice or the water's bigger than your bare gams can handle. Orvis's Enduras (in either hip- or chest-length) are tough, light and comfortable. We recommend the stockingfoot version, in which case you'll need…
Simms Freestone Vibram Wading Boots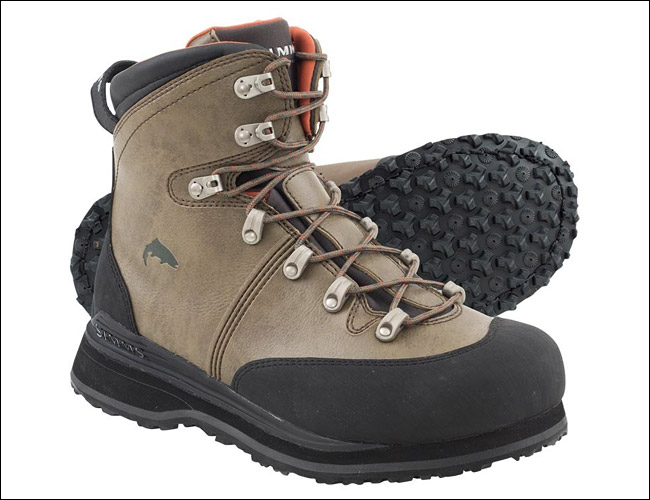 …Some quality wading boots. Simms' Vibram wading boots are a tough, comfortable and safe option. They're bombproof thanks to abrasion-resistant panels, and rubber treads paired with metal lugs give you grip on the slimiest of streambeds. What's more, "cleanstream" technology keeps "hitch-hiking" organisms, which can latch onto your gear and find their way to non-native environments, causing some severe damage to ecosystems, from crashing your favorite stream's party.
Fishpond Sagebrush Mesh Vest
Your vest will be your portable HQ. It's the outward symbol of your fishing personality, really: anal and perfectly organized, jumbled and haphazard, smelling of maduros or even with a whiskey stain where your flask leaked. Extremely light but with more than enough storage, Fishpond's vest is festooned with bonuses like a tippet dispenser pocket, gear attachment tabs, cord loops and shoulder straps for all-day comfort.
Filson Tin Cloth Low Profile Cap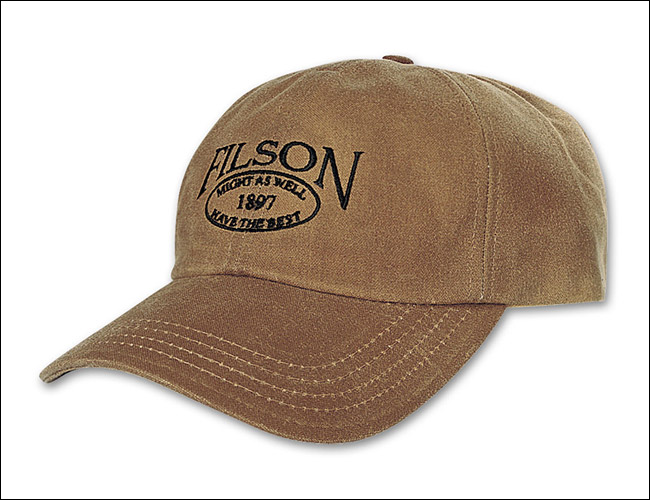 Your fishing cap is, again, a statement. Since you haven't yet earned the booney pincushioned with spare flies, Filson's tough-as-hell cap will do nicely. Made from 100 percent cotton, it's oil-finished (duh, it's Filson) to resist your fishy fingers and quite a few drops into the water.
Ray-Ban 4179 Sunglasses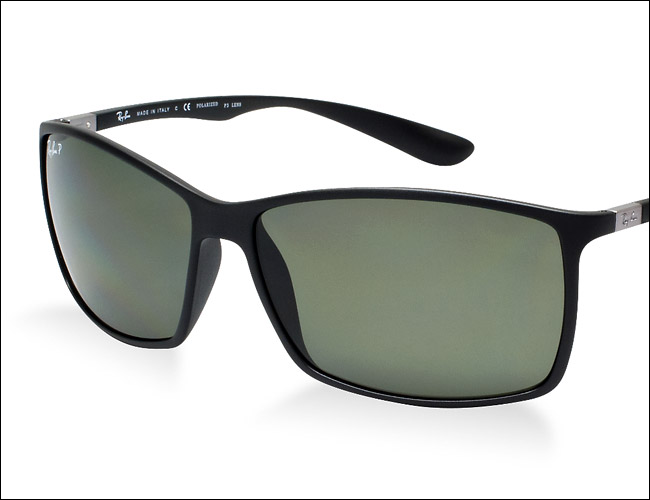 Sure, they're expensive, but look at this as a two-for-one purchase. With a neck strap (which we definitely recommend), they're a highly useful set of fishing sunglasses that are incredibly comfortable and lightweight thanks to tough semi-crystalline thermoplastic frame; when you're off the water, they just make you look damn cool. You may wanna lose the camo neck strap when you're cruising downtown, of course.
Umpqua Ultimate Trout Fly Selection and UPG Fly Box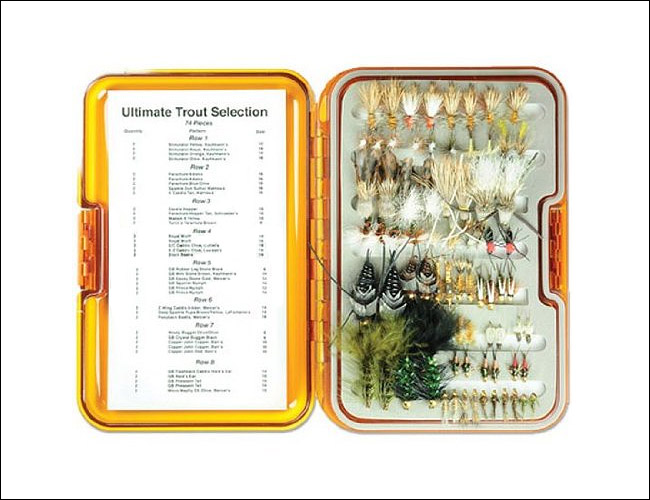 If trout is your game — and most likely they are — Umpqua's ultimate selection gives you 78 different weapons for any season, situation or whim. They won't unravel or break down until said trout have chewed them quite a bit; the UPG fly box will take quite a bit more of a beating, and is beautifully designed to hold a huge range of flies, whether you're an ordered obsessive or a disorganized box-stuffer.
(原文来自:http://gearpatrol.com/2013/06/14/fly-fishing-essentials/)