5.11 Tactical Strider SMF Knife
GearKr
9,789
145858
---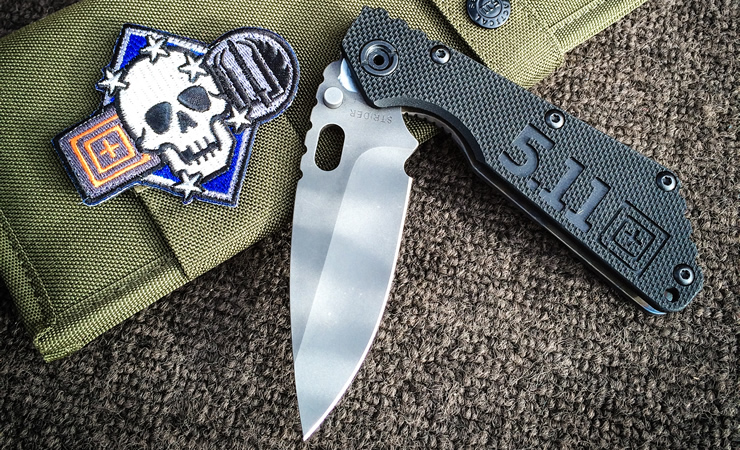 If you're a fan of 5.11 Tactical or Strider Knives, you need to check out the collaboration that just became available for purchase. While news of the knife collaboration between Duane Dwyer of Strider Knives and Tom Davin of 5.11 Tactical is nothing new, MOTUS got a chance to check out the all-new 5.11 Tactical Strider SMF Knife in person on our recent trip to Moab.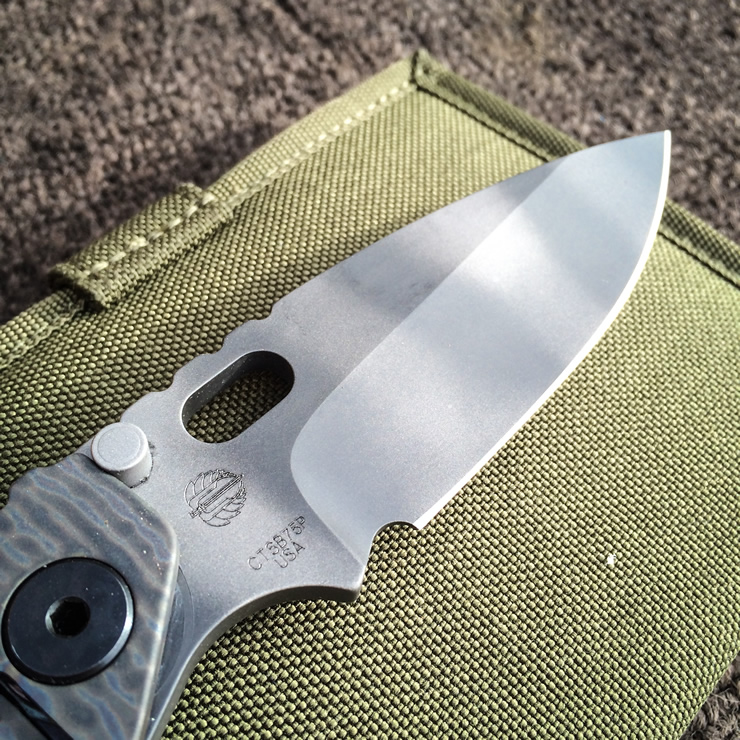 Available exclusively through the 5.11 Tactical online store, this limited edition knife features a 4.0″ blade and the Strider SMF Frame Lock design. The flame striped finish blade is made from US-made Carpenter CTSB75P blade steel. This is the first commercial production knife using the CTSB75P steel from Carpenter Technology. Strider's titanium frame lock is lightweight, durable design that has proven itself time and time again. The action felt intuitive, very smooth, and easy to operate.
The G10 scales provide an excellent grip, with or without gloves, and feature the 5.11 logo recessed into them. Available in either Matte Black or WWII USMC Green, production on the knives is limited to just 511 pieces total. Each knife features an engraved serial number from 1 to 511, a serialized verification certificate, an embroidered Raiders patch, a durable nylon display case, and a collectible box. The question is, would you use this knife in the field or keep it as a collectible?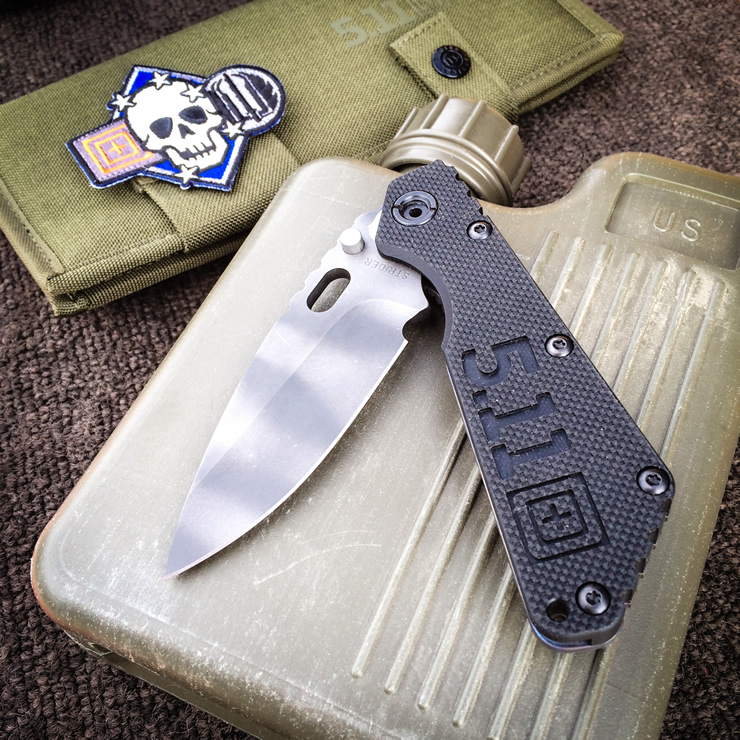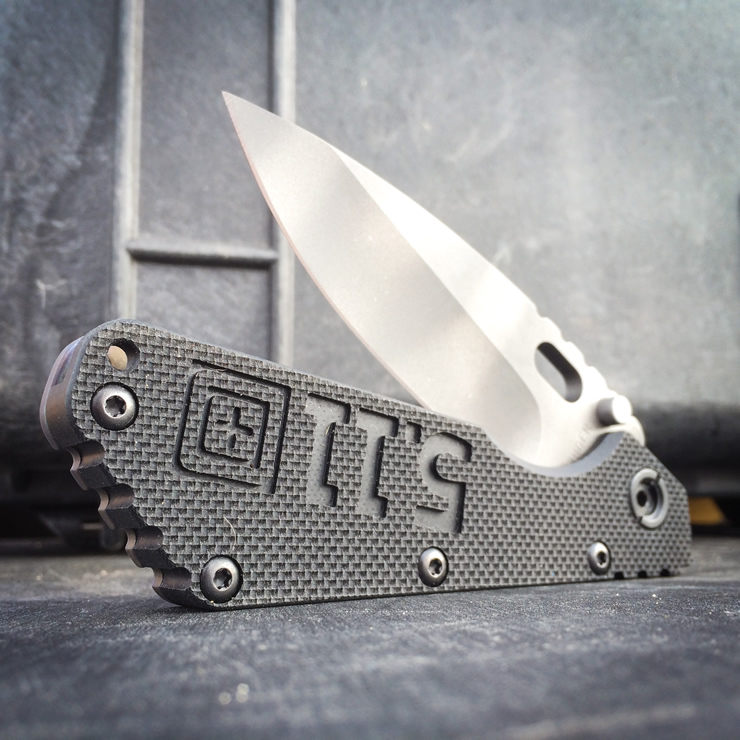 Overall, the attention to detail, build quality, and craftsmanship are exactly what you'd expect from a 5.11 Tactical and Strider Knives collocation. The knife feels stout, yet comfortable when in the hand. For more information about the 5.11 Tactical Strider SMF Knife, you can visit the launch page on the 5.11 Tactical website or the product page in their online store. The 5.11 Tactical Strider SMF Knife retails for $599.99.