En Route: 5 Best Commuter Mugs 五款最好的通勤保温杯推荐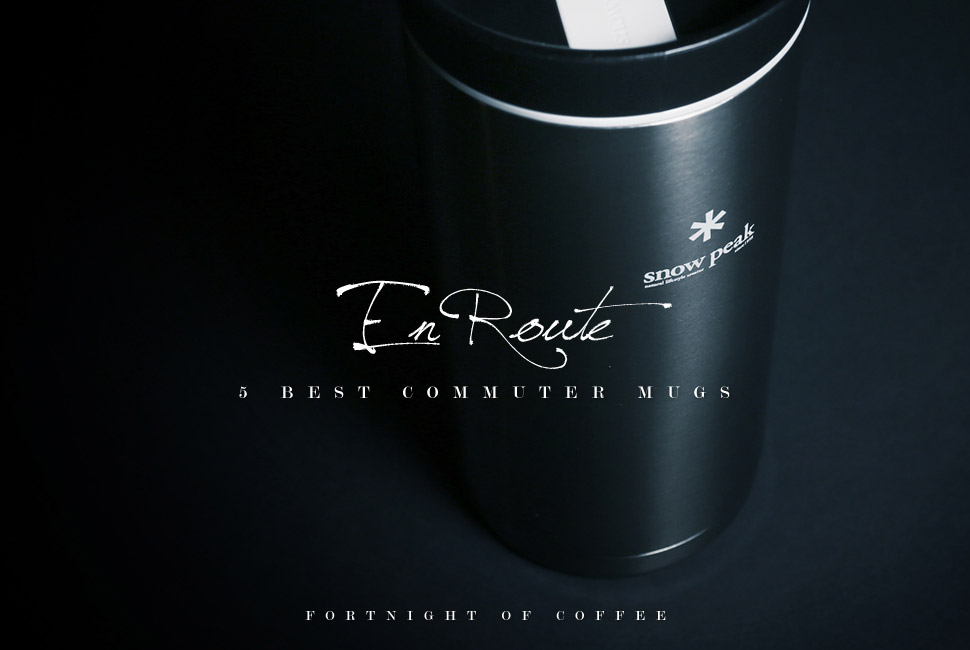 Life seems to get difficult quick if you can't bring your coffee with you; but if you spill, your treasured drink can become a mortal enemy. Nobody wants that. The solution is a great travel mug — one that keeps your coffee hot, your sips accessible and your crotch free of searing pain and disappointment. Finding the best mug for your cup holder (or mesh slot on your favorite backpack) isn't as easy as you'd think, but we've gone ahead and vetted, researched and tested anyway, because hell, it's the Fortnight of Coffee. Here's five great mugs, ranging from 12 to 17 ounces, for the backcountry hippie to the sharply dressed office warrior.
Stanley Classic 16oz One Hand Vacuum Mug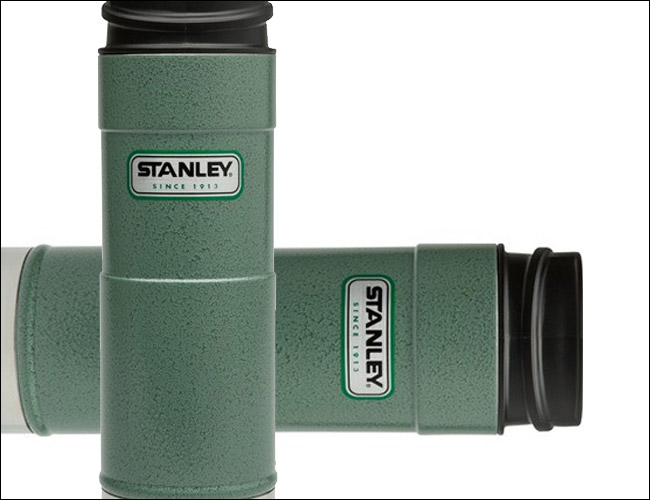 The Classic Travel Mug: Stanley's been doing this for a long time, and their vacuum mug has the old-school looks to prove it. The Classic hits all the sipping points, with a large capacity, durable stainless steel construction, leak-proof seals and one-handed construction with push button open-and-close lid. Vacuum insulation keeps your java hot for close to six hours, and the eminent pea-green exterior still somehow manages to look great.
Sigg Metro Mug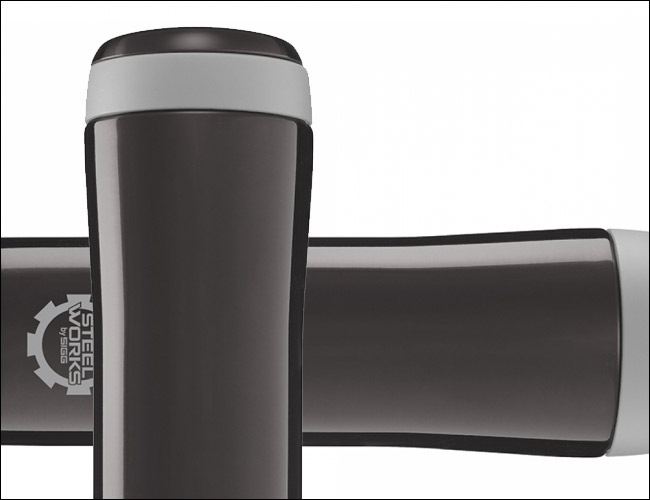 The Dapper Travel Mug Siggs' sleek Metro mug is a dandy, indeed. At 13 ounces it's on the small side, and there's no handle or grip to ensure you don't lose control. A screw-off lid trades heat endurance for two-handed operation, but again, six hours of warmth is a veritable marathon of warm sippin'. To get back to the selling point: eight colorways means you can match it to your outfit every time.
Snow Peak Kanpai Bottle 350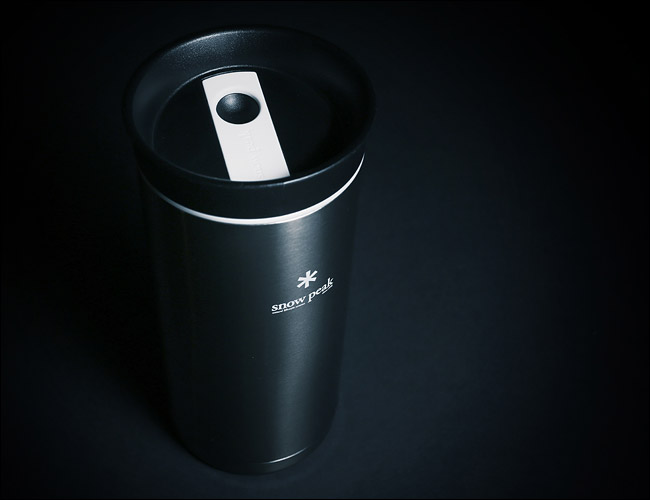 The Versatile Travel Mug: This 13-ounce bottle is a backpacker's best friend, but that doesn't mean its use is singular. Three different lids (hot, cold, sip-top) make this the go-to mug for those who enjoy more than just coffee. Sure, it'll keep Joe warm for over six hours, but it'll do the same for cold drinks; what's more, its heavy stainless steel shell perfectly fits 12-ounce cans, which you can drop right in. That means a cold coffee stout, tab unpopped, at the summer summit of your choosing is just as realistic as piping hot coffee on the same summit in winter. If you ask us, that's worth the expensive price tag. If you really want to break the bank, try out their Titanium version ($160) for half the weight.
OXO LiquiSeal Container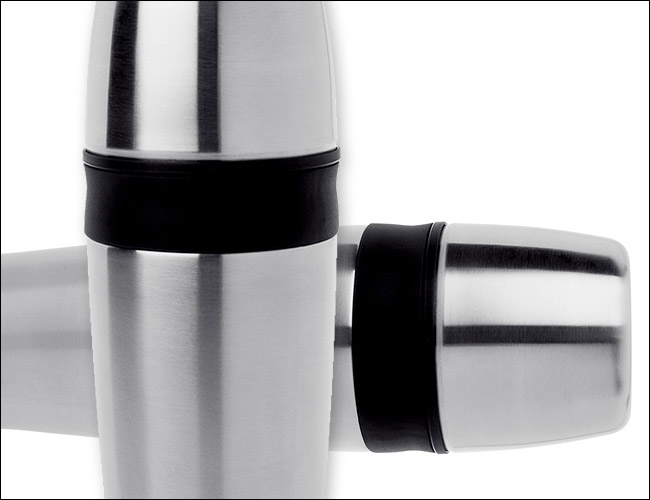 The Tanker Travel Mug: This is more of a thermos container than a mug, but hell, we'll allow it. At 24 ounces, it's a tanker — perfect for the true addict — and a 10-ounce cap/cup means you can partition out that steaming joy as you see fit. Silicone seals make it ultimately leak-proof, and a click activation lid means only your thumb gets a workout. Loading it into the dishwasher will ruin it though, so take the time to give it some sink TLC. It's worth it. It's not yet available for purchase, but keep an eye out.
Thermos Element 5 Travel Mug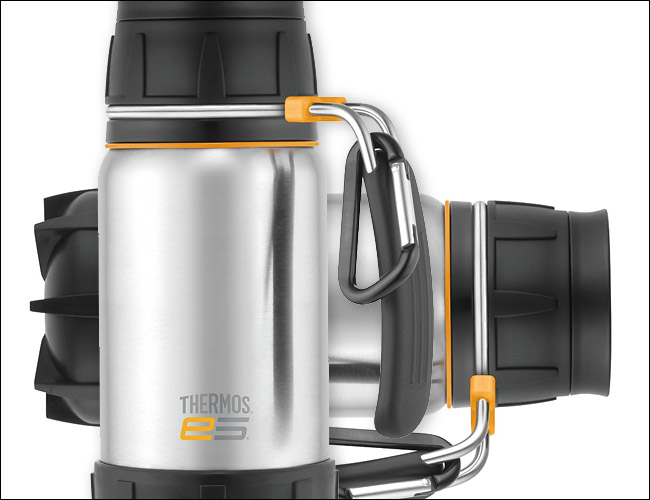 Sturdiest Travel Mug: This is easily the ugliest mug on the list. Still, you'll feel like a proud mama with this clunky bastard, enamored by its rubberized stainless steel handle (they added a carabiner for those true coffee-drinkin' wall hangers), wide-footed base for stability, and 360-degree drink lid. Speaking of the lid, it's our favorite part: there's no tiny hole to find, so you can drink from anywhere around its perimeter, yet it's surprisingly leak-proof. Keeping 16 ounces of coffee hot for six full hours and beer cold for eight is the icing on the stainless steel cake.
(原文来自:http://gearpatrol.com/2013/02/19/5-best-commuter-travel-mugs/)