The Best of Outdoor Retailer Summer Market 2013 年夏季市场最佳装备选购
GearKr
1
4707
---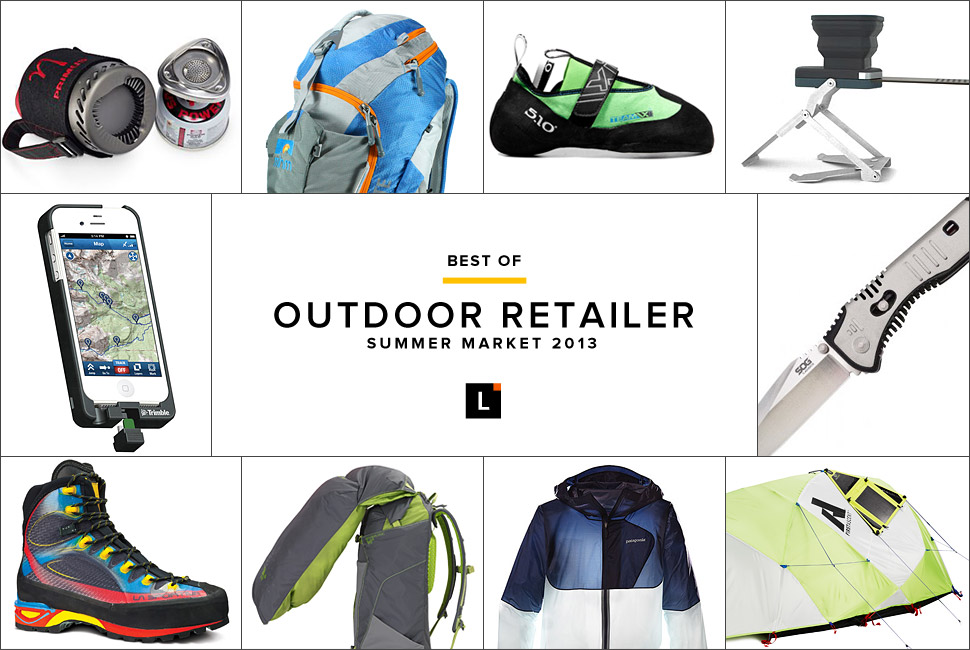 Every summer the outdoor industry gets together to show off their latest products and innovations for the next season — and every summer we drool over the best climbing, hiking, and outdoor gear money can buy. If you spend hours researching your next ultralight backpacking kit purchase, geek out over climbing shoe rubber, or spend late nights planning your next backcountry camping trip, the Outdoor Retailer show is a mecca. We were on hand to scope out the best gear for this fall and next spring so you can be first in line when the time rolls around.
5.10 Team VXi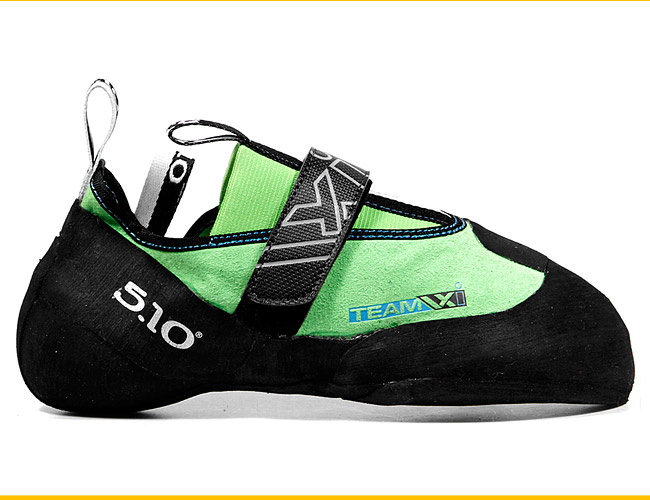 5.10 is known for having the stickiest, most durable rubber in the climbing world. When we first saw the VXi advertisements touting a softer, lighter rubber, we didn't quite know what to think. Every other company right now is focusing on making the stiffest shoe they can. A quick demo on the bouldering wall made us believers. The new Mi6 rubber is soft enough for excellent proprioception feedback on the wall — and so flexible and sticky that we stuck to toe holds we wouldn't normally give a second look. The soft upper's Velcro closure and hybrid shape add comfort to a shoe that should be on every climber's gear list. Look for them later this fall.
Eddie Bauer Solar Power Katabatic Tent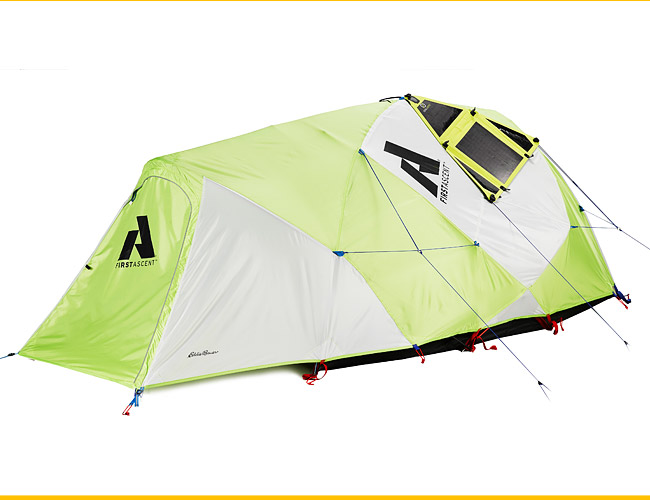 If you've spent any time bagging alpine climbs in the last couple of years, you've probably seen Eddie Bauer's Katabatic tents at more than a few base camps. The bomber construction survives any nasty conditions, and with a testing ground ranging from Denali (no, it's not, and never will be McKinley) to the Himalaya, its reputation is well earned. This year's Katabatic tent boasts integrated solar power thanks to a collaboration with Goal Zero. You'll be able to power all your mission essential gadgets via USB and 12V ports as you head up the mountain — so you can Instagram and tweet every moment.
Nemo Cosmo Air Lite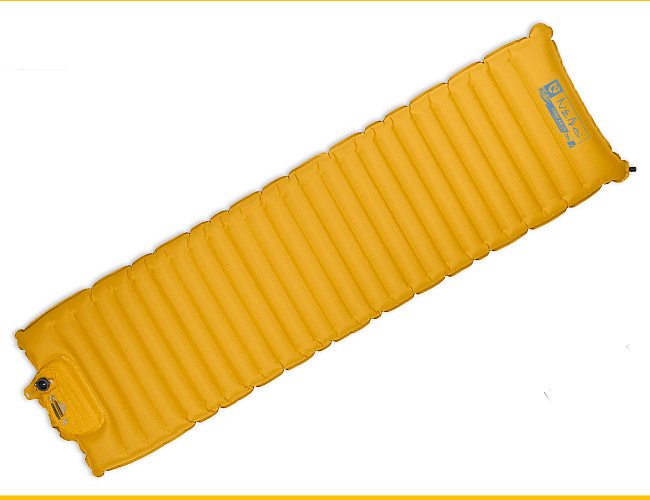 Nemo Equipment is a small, New Hampshire-based company that has been quickly building a loyal following in the backpacking community. (We took a look at their innovative Spoon sleeping bagsearlier this year.) At OR we previewed their new Cosmo Air Lite pads. At just one pound, the Air Lite packs into a very small package — perfect for the ultralight thru-hiker. Three inches of loft and an integrated foot pump blow uncomfortable backpacking foam board mats out of the water. If you want to sleep in comfort on your next backcountry adventure, the Air Lite is your best bet. Look for them at Nemo and with retailers soon.
Sierra Designs Backcountry Bed 800
The first thing we noticed about the new Backcountry Bed 800 was the complete lack of zippers. This seemed strange, but after climbing in, the tradeoff of extra space won us over. The oversized opening at the top is covered by a very large integrated comforter. The bag is also extra wide at the shoulders and hips, letting you comfortably roll around without feeling like you're completely restricted as many mummy bags do. The addition of Sierra Designs' DriDown insulation and a sleeping pad sleeve round out the best features of this inventive bag. Look for it in the Sierra Designs spring 2014 lineup.
Helly Hansen Odin Moonlight Jacket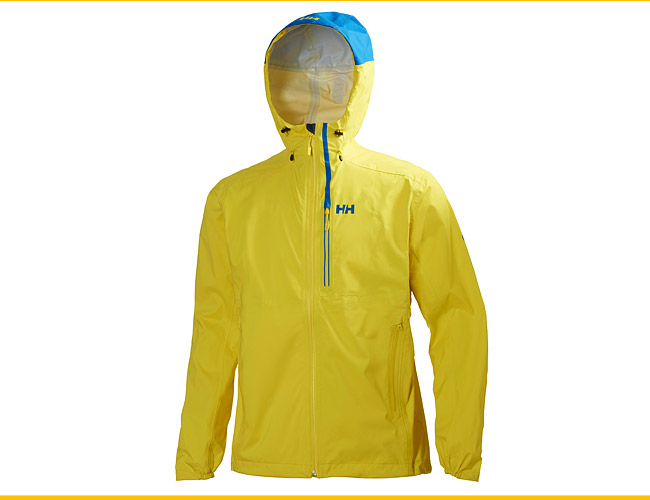 We had a chance to sit down with Oyvind Vedvik, Helly Hansen's lead product designer for the Odin collection, to get a preview of the brand's new mountaineering and ski apparel. If you're looking to climb higher and ski further than you have before, the new streamlined pieces that Oyvind's team put together are your backcountry passport. The Moonlight's features — 2.5 layer Hellytech waterproof membrane, taped zippers and seams, and pockets to stash the essentials — don't get in the way of your mission; everything about the jacket was designed to function both loaded under a pack during the technical climb up and while you're bombing the descent. The athletic fit is perfect for mountaineering, alpine and nordic skiing and trekking. Paired with the Odin Guide Light Pant ($160), the line will turn heads both on and off the mountain.
Mile High Mountaineering Switch and Salute Packs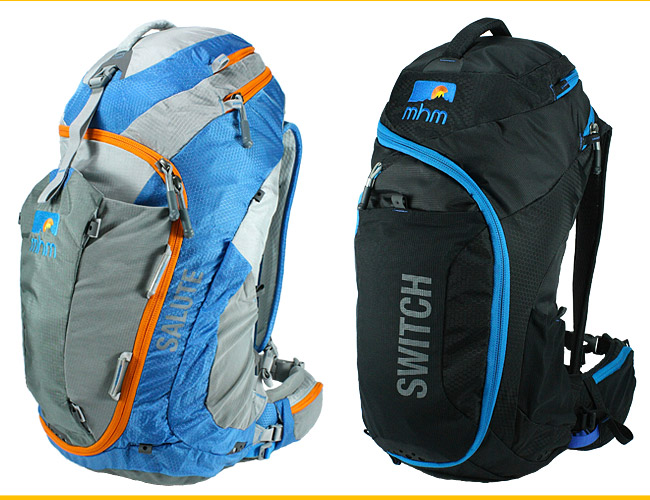 No matter where you go or what you're carrying, it seems that the piece of gear you need will always be at the bottom of your pack. Most pack designers try and solve this with a short side or front zipper; it works, but you're still digging through your gear. MHM's solution, the Snake-Loader zipper, is the best take on this problem we've seen yet. The main zipper runs along the top panel, down the side of the pack, and curves back towards the front. you can open a portion of the pack anywhere you need to, or even unzip the entire pack into a flat unloaded mat. With space to stash mountain biking or climbing helmets, a unique adjustable suspension and hip belt, and a couple sizes to choose from, we can see these packs easily becoming the most popular day pack on the market.
La Sportiva Trango Cube GTX Boot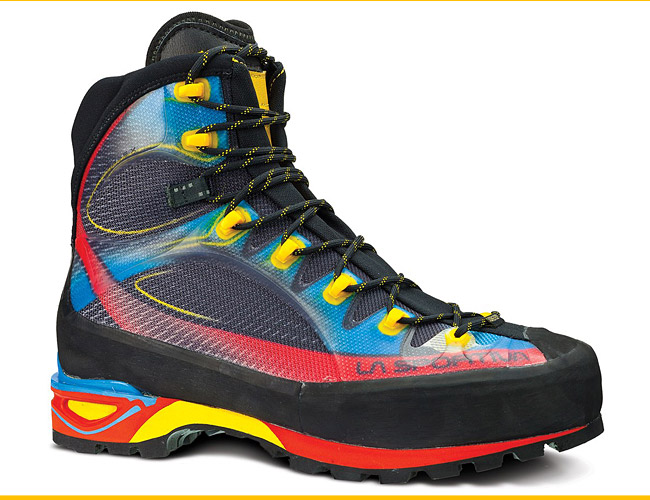 The Trango Cube had us stoked to see some new designs. Seamless upper? It's the only boot out there with a one-piece upper design. Performance on rock and ice? The exclusive "One" sole that La Sportiva and Vibram developed is crampon compatible and shaves precious ounces while maintaining durability. The TPU welded lacing system also shaves weight while allowing for more insulation. At only 24 ounces per boot, the Trango Cube set a new standard for high altitude travel. Expect them to hit the market in time to train for your spring assault on the Grand Teton or Rainier.
Kelty Trail Logic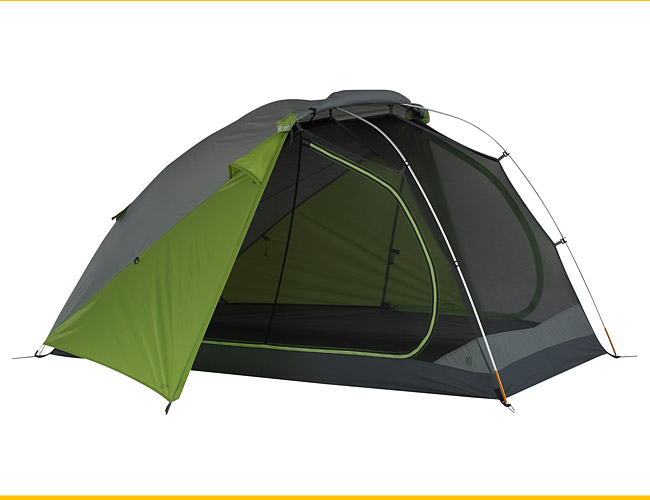 It seems that no matter how well you pack, the cylinder-shaped stuff sacks that have become ubiquitous with hauling tents, pads and sleeping bags create too much dead space in a good pack. Kelty's Trail Logic collection is a radical departure from this "stuff it where it fits" paradigm. The PK 50 pack ($200) is zipperless (yeah, we thought it was weird too, but no zippers means lower weight and better water resistance) and features cube-shaped compartments for everything you'll need. Likewise, the TN 2 tent ($250) and PDsi pad ($80) pack in to nearly flat, rectangular bags, maximizing space saving. An 800-fill DriDown sleeping bag ($250) rounds out the lineup nicely and saves weight while keeping you warm in any environment. If you're looking to get into backpacking, or to just update your current gear, this spring 2014 collection will get you on the trail with room to spare for some campfire gadgets.
Merrell AllOut Fuse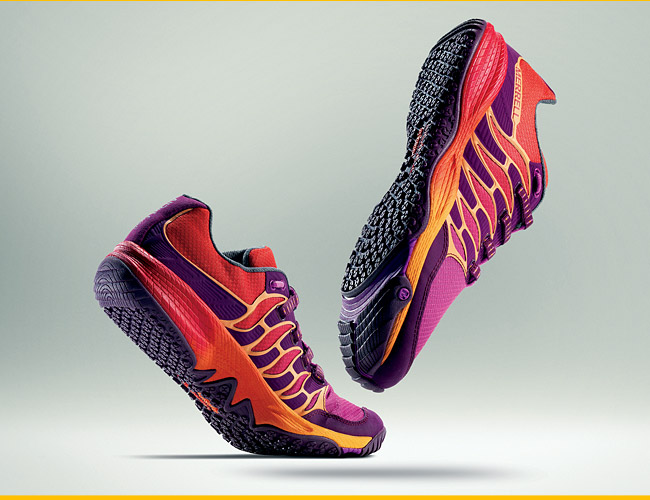 Merrell's running shoes have been decidedly minimalist. The upcoming AllOut line for spring 2014 adds some great comfort features to their already excellent M-connect and Trail Glove platforms. The Fuse features arch support, a forefoot flex area, and an all-around impact protection system. A new lug system called M Select Grip uses a circular reverse tread pattern. These shoes will be universally capable, whether you're pounding pavement or hugging the curves on a long trail run. If ever there was a one-shoe training quiver, the AllOut Fuse is it.
Yeti YT 50 Tundra Cooler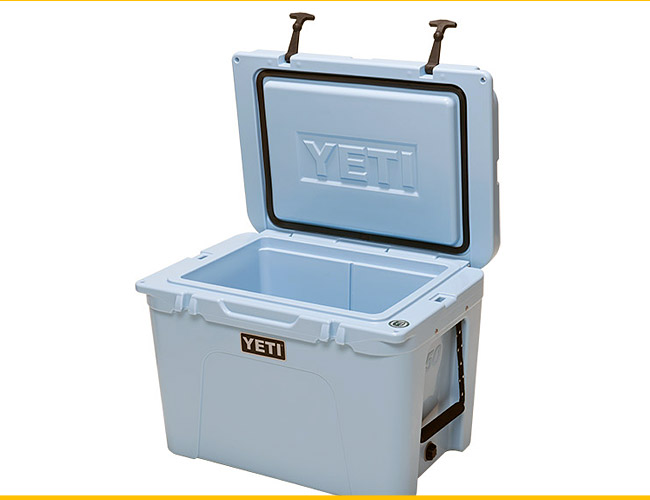 It's inevitable. You're on a camping or fishing trip and after a day or two your cooler no longer holds frosty iced beer. The problem? Your clearance special cooler just isn't up to the task of keeping your goods iced for a full week trip. Yeti Tundra coolers are the key to keeping your favorite beverage and your daily catch (from the lake or the supermarket) iced perfectly. It's injection molded from one piece of plastic — the same kind that your kayak or SUP is made from — and two inches of proprietary Permafrost insulation take the guess work out of how much ice you'll need. (Pro tip: pre-chill your cooler with some dry ice or a frozen two-liter bottle of water to really get to sub-zero temps). A gasket system keeps cold locked in as long as you're smart enough to keep it closed. The bottom line? This is the last cooler you'll ever need to buy.
Primus Eta Lite Stove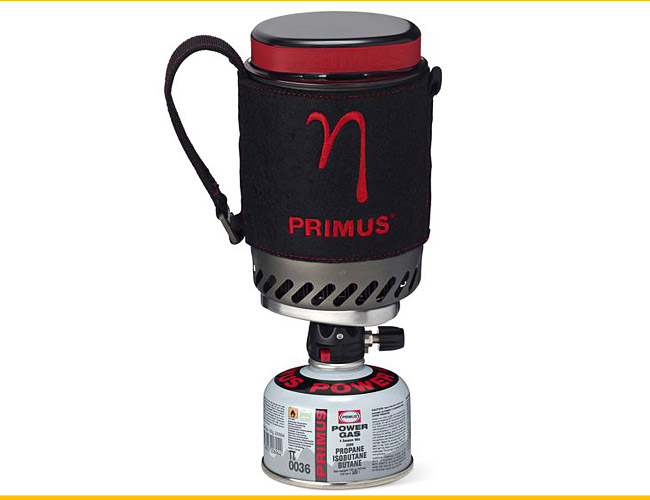 The ETA Lite is simply a more portable, all-in-one version of what Primus's stoves already accomplish with relish. Altogether, the fuel source and 0.5 liter pot weigh just 355 grams, about three quarters of a pound. The pot has a felt cover for easy handling, a hanging strap and a lid that doubles the pot as a mug. Perhaps most importantly, a new triangle joint allows a simple twist to attach the propane and pot. Add in an optional French press attachment and we're hooked. Expect to see it hit shelves in spring of 2014.
FlameStower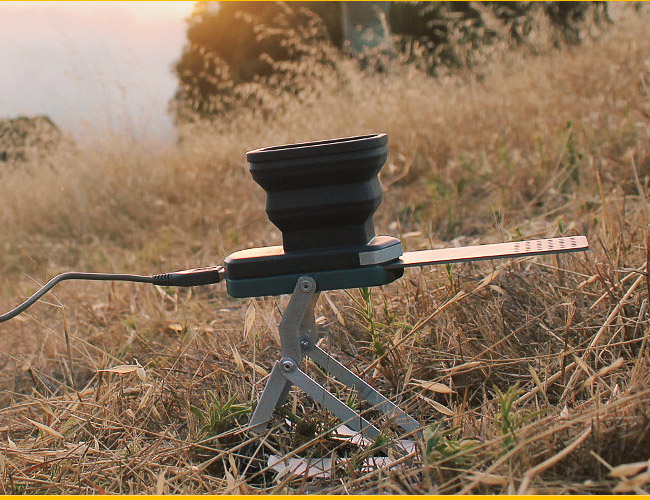 Just like the Biolite stove we've used before, this gadget is pretty much magic. Sure, they tell us it's all about thermal energy and a "Thermoelectric Generator" — but we've seen Harry Potter before. Ever see any wizards charge up with a Lightning cable? In any case, you just adjust the legs so the high-dive-looking part is over heat, add water to the miniature bucket on top, and plug in with a USB. When heated properly, it'll charge your device at the same speed as a USB output from your laptop, or half the speed of a normal outlet. We love the innovation, but perhaps you should just consider not texting while camping. Everybody wins.
SOG Flashback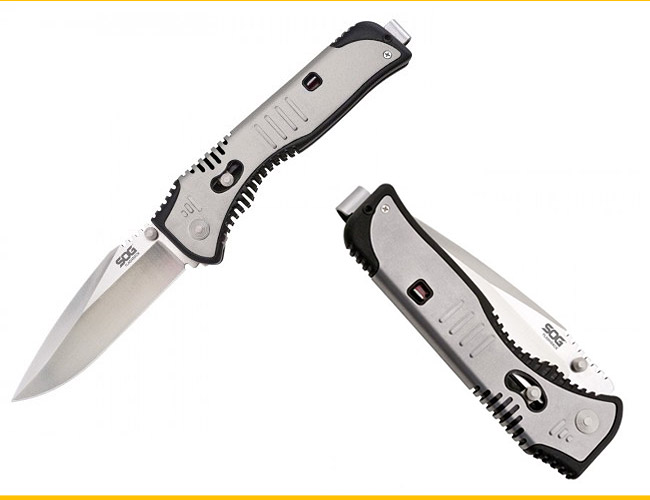 The everyday carry world just got a bit of a shake up courtesy of Washington-based SOG. Their newest Flashback knife is the fastest assisted opening blade on the market making for absurdly fast opening without the added complication and legality issues of a fully automatic blade. Pair that quickness with a scant 105g weight and you've got a do-everything knife for the ages.
Patagonia Alpine Houdini Shell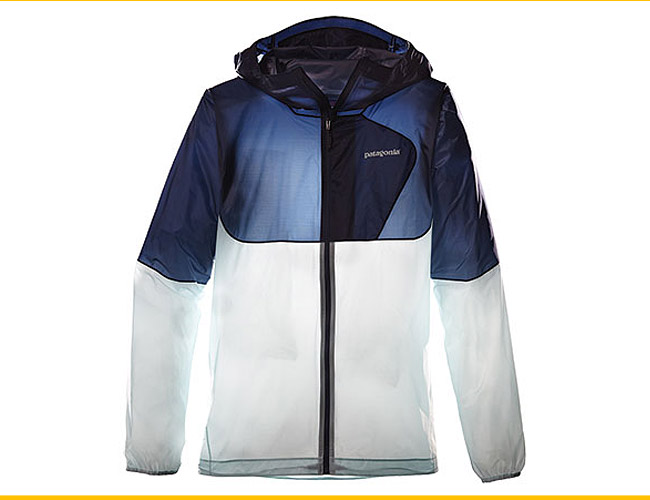 Weighing in at an unbelievable 6.5 ounces, Patagonia's newest rain shell can be stuffed into a bag and go unnoticed until you need it. Pair the cloud-like weight a handful of ace colorways and it'll work whether you're eating lunch at El Capitan or Los Pollos Hermanos.
Trimble Outdoors Topocharger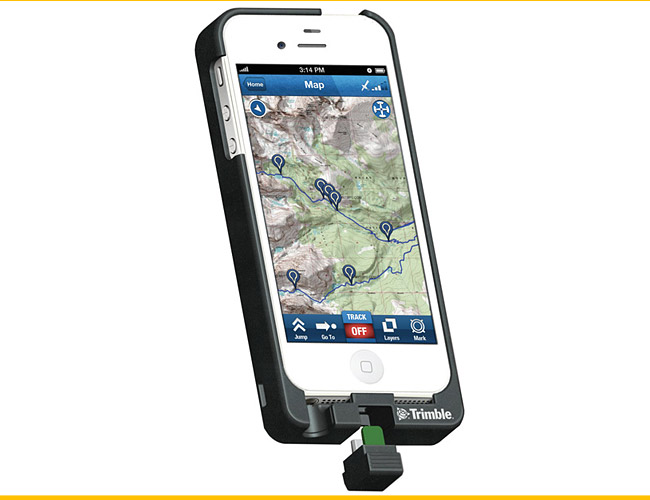 Google Maps may work most places, but when you need backcountry navigation there's no substitute for a dedicated GPS unit with detailed topographical maps. Or is there? Trimble's new Topocharger combines a smartphone app that has statewide topo maps in 15 zoom levels with a rugged battery-charging case that'll mitigate the battery-sucking effect of GPS to create a formidable backcountry companion.
(原文来自:http://gearpatrol.com/2013/08/09/the-best-of-outdoor-retailer-summer-2013)