Kit: Ultimate Triathlon 极限铁人三项装备选购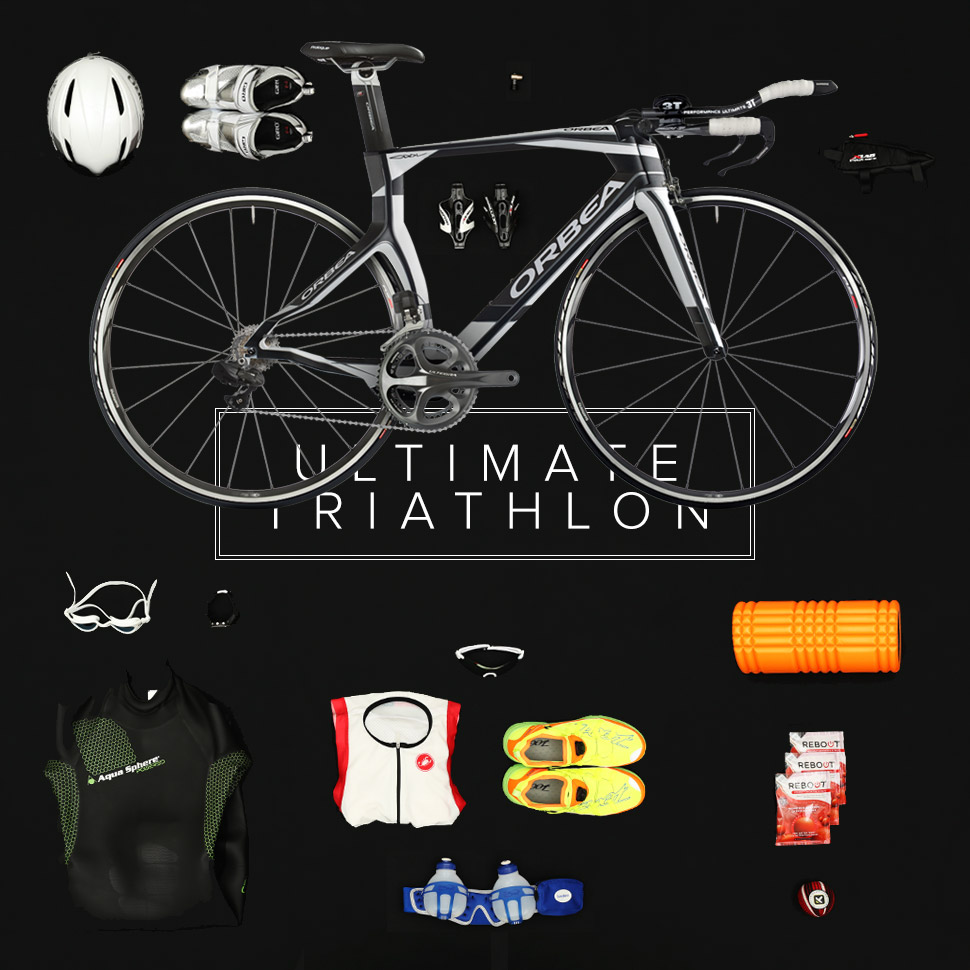 Although the combination of swimming, biking and running as a single discipline has been around for roughly 100 years, for all intents and purposes the sport's modern history dates back to 1978, when 15 people started (and 12 finished) the first Ironman in Hawaii. It's dumbfounding to think that it wasn't until the 2000, in Sydney, that triathlon became an Olympic sport. It's been growing in The States ever since. USA Triathlon reports that membership grew from 130,000 in 2000 to 550,000 in 2012. We've certainly dipped our toes in it.
For gearheads and Quantified Selfers the sport is a chance to ride bikes that look like DARPA prototypes and collect more personal information about themselves than a Stasi collaborator, respectively; for Alphas it's a chance to get ripped and grab bragging rights; for some people it's just a fun way to get in shape. Whatever the reason, the tri gear is abundant.
Sure, you could swim in your skivvies, hop on your Schwinn for the bike leg and run in some old Nike Mac Attacks — but that's not why you've come to us. Behold, our serious tri kit. Learn more about each individual item on the next page.
Castelli Free Tri Distance Suit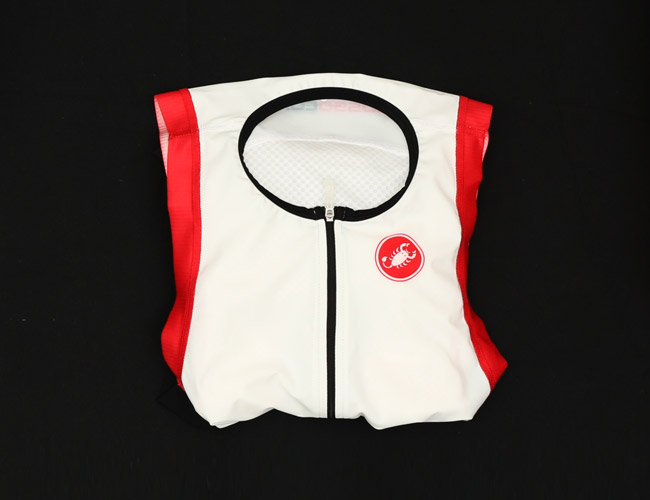 Best Triathlon Distance Suit: Make no mistake: a tri suit is basically a unitard. But it's the foundation of the triathlon kit, the one piece that you wear in every leg of the race (under, or in place of, the wetsuit during the swim). A second skin. So why not toss in for a little Italian tailoring? Bike nerds are already acquainted with Castelli, but their tri gear is equally as good (they just signed a sponsorship with big Ironman names Mirinda Carfrae and Timothy O'Donnell). This suit is designed for distance, with quick-drying fabric, flatlock stitching, and a seat pad that's low profile and offers excellent protection during multi-hour sessions on the saddle. You could almost wear this thing out for a negroni after racing. Almost.
Aqua Sphere Phantom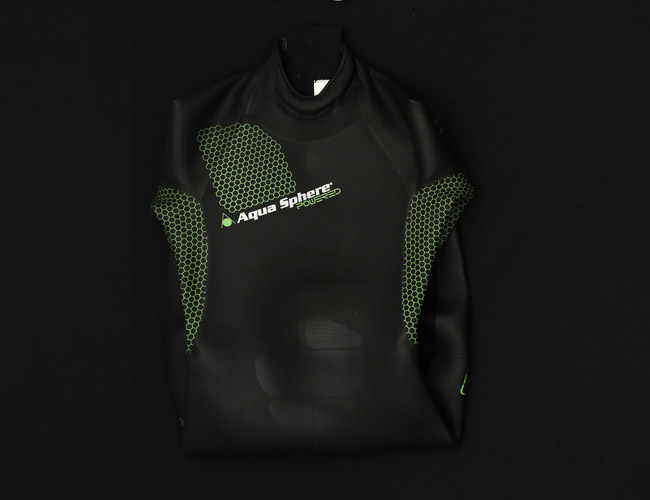 Best Triathlon Wetsuit: It's race day. The weather is clammy, you're a little anxious and you've got to pee every 10 minutes because you drank too much coffee. The bad news is you're wearing a skin-tight neoprene wetsuit that zips in the back. The good news is that a wetsuit increases buoyancy and decreases drag, shaving time off the swim and making it less tiring. The Phantom is Aqua Sphere's elite suit, and it's got a few other tricks up its sleeve: a collar and cuffs designed to seal out water; forearm panels that increase traction while pulling and indicate good form with neon guides; a 5mm band around the biceps to improve forearm position; a 1mm stretch zone under the arms to maintain reach; and, new to this suit, what Aqua Sphere calls the Core Power System, a velcro-closure support in the low back to support your core during long swims. Most triathletes — who are lean and muscular and tend to sink a little — will feel like they're floating in this suit.
TYR Special Ops
Best Triathlon Goggles: Ski bums get goggle tans, which prompt people to ask if they've been spending time on the slopes. Swimmers get dark red indentations around their eyes, which prompt people to ask if everything is okay. The key to avoiding this — and ultimately, to being comfortable on long swims — is soft silicone gaskets. The Special Ops have the softest we've ever worn, plus polarized anti-fog lenses and a completely customizable color scheme so you can rep your local tri club colors or just let your freak flag fly.
Suunto Ambit2 S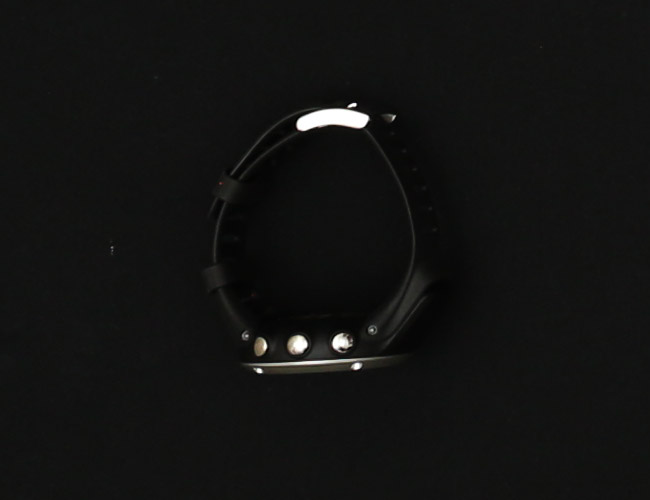 Best Triathlon Fitness Tracker/Watch: Finland-based Suunto makes an arsenal of sports watches, dive computers and adventure-related instruments. The Ambit2 S is the second generation Ambit and the one designed specifically to be a GPS watch for the multi-sport athlete. Data-wise, the Ambit2 S allows the user to track all the usual suspects for swimming, biking and running, connecting via ANT (to other Suunto sensors) and ANT+ (for other sensors, like power meters); switching between sports requires the push of a single button, convenient for brick workouts when you don't want to stop and tinker.
Orbea Ordu Gli2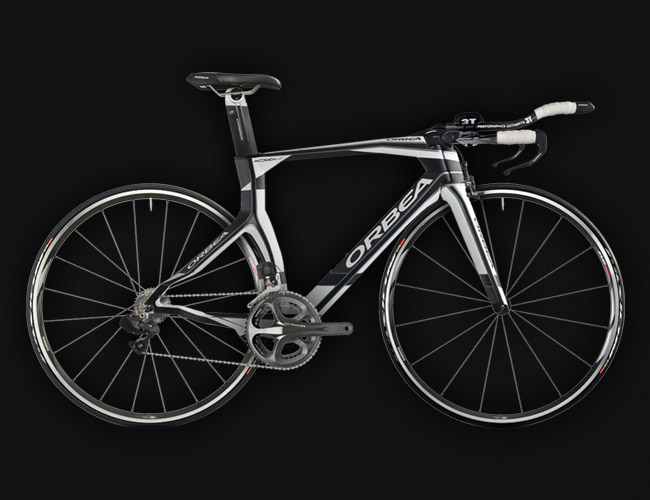 Best Triathlon Bicycle: Orbea began as a rifle and gun producer in Spanish Basque Country in the mid-19th century. Today they make weapons of a different sort: very fast bikes. Three-time Ironman World Championship winner Craig Alexander rode an Orbea for years before switching to Specialized. The Ordu is their triathlon-specific frame, with a fairly steep geometry and a lot of fit options — particularly in the Monolink stem and saddle systems — for riders of different sizes and preferences. The frame accepts both cable-actuated and electronic shifting, and the GLi2 comes with the highly praised Shimano Ultegra Di2 groupset.
X-Lab Delta Wing 200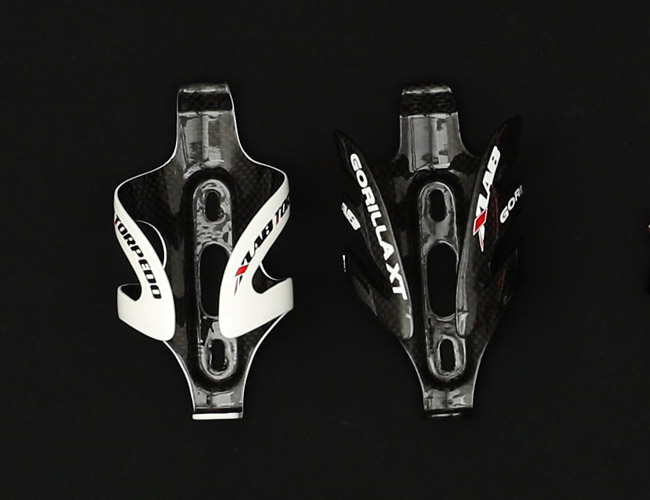 Best Triathlon Bottle Holder: The length of the triathlon will dictate specific hydration, nutrition and storage needs. Whereas a single water bottle attached to the frame might be plenty for a sprint, races with longer bike legs require more storage — or better storage systems, as it were. The wizard in this field is X-Lab, which makes a range of options, including this popular Delta Wing system that attaches to the back of the saddle, holding one water bottle and the X-Strike ($15) CO2 kit. Pair this with the Torpedo Mount ($55), which attaches to the aero bars, and you've got the foundation for a race of any length.
*Also pictured are the Stealth Pocket 100 ($22), a low-profile storage option, and the Speed Chuck Inflator ($18), which fits Presta and Shrader valves.
Note: The Delta Wing isn't compatible with the bike shown here because it has a Monolink saddle. So if you've got this bike you'll want to look for another solution.
Giro Mele
Best Triathlon Cycling Shoe: California-based Giro is known principally among triathletes for their aerodynamic melon protectors, but they've also moved into the shoe game with the Mele. It has a stiff carbon composite outsole for optimal power transfer, a microfiber and air mesh upper that's breathable, and Giro's NaturalFit footbed, which allows you to adjust the arch support. The footbed is also antimicrobial, which is a good thing for those of us who ride barefoot. Like most tri-specific bike shoes the beefy upper strap is reverse, so you may have to clip it if you latch your shoes down tight.
Giro Air Attack Shield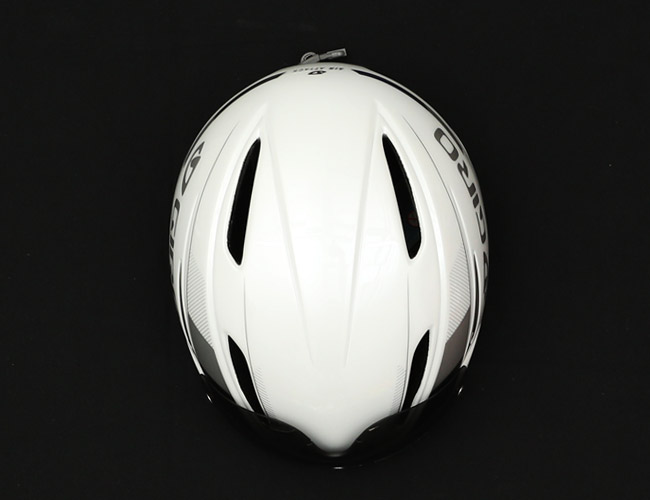 Best Triathlon Cycling Helmet: There are basically two markets for the Giro Air Attack helmet:Tron enthusiasts and triathletes. (Come to think of it, that's basically the same market.) The Air Attack is a tidy solution for those who want something more aero than a traditional fully vented road helmet and less cumbersome than an over-ear aero helmet with a tail like a colobus monkey. It's lightweight, comfortable and won't attract the ire of other amateurs. This version comes with a wraparound eye shield from Carl Zeiss Optics that attaches via three magnets. If you've got good hand-eye coordination you can toss it in the air and catch it with the helmet, which could be a nice T1 flourish.
Smith PivLock V90 Max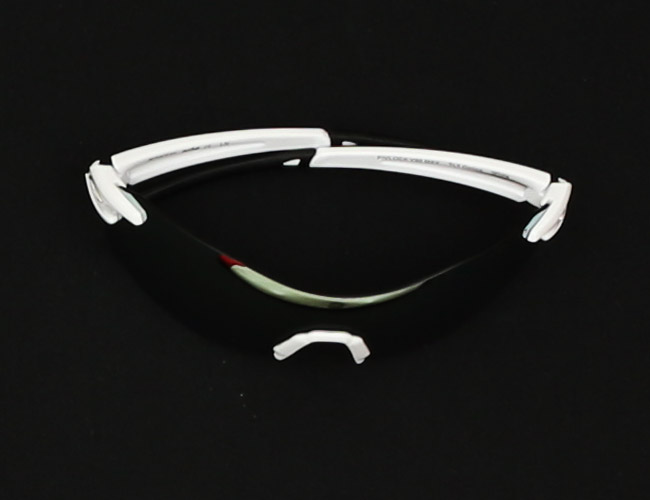 Best Triathlon Sunglasses: The PivLock V90 Max covers more facial territory than a pair of women's Prada shades, but instead of looking like a fist pumper at a Pauly D show you'll look race-ready wearing them: the rimless Carbonic TLT lenses are impact resistant, optically clear, and have removable temples and nosepiece for easy lens changing. They're also ultralight, which is ideal when you're busting out of T2 and a few extra grams amounts to heavy cargo.
Zoot Ultra Race 4.0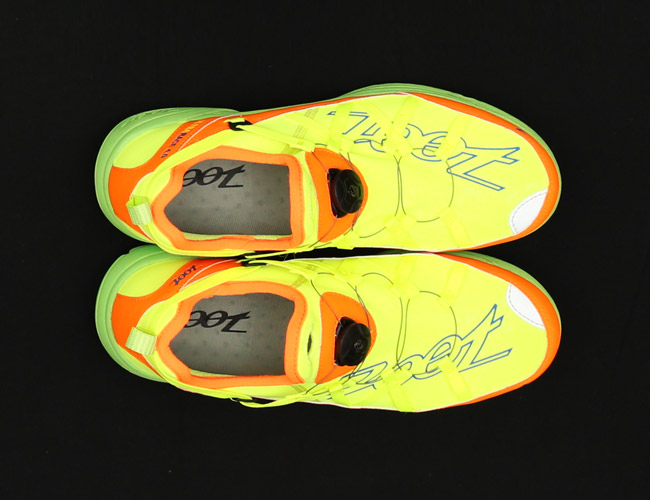 Best Triathlon Running Shoes: Zoot is a pure triathlon brand. Born in Kona in the '80s, just a handful of years after the first Ironman (and based now in CA), Zoot's gear is spot on in meeting the needs of triathletes. The Ultra Race 4.0 is their performance racing flat, a lightweight (8.4 ounce), neutral shoe tricked out with stainless steel BOA lacing for a snug fit, plus Zoot's proprietary CarbonSpan+ technology, which puts a special shank in the sole to assist the "toe-off" portion of your stride.
FuelBelt Revenge 2 Bottle
Best Triathlon Water Bottle & Belt: Triathlon nutrition has come a long way from eating sweet bread and figs and hoping for the best. Most athletes have a nutrition plan — especially for long course and ultra-distance — that involves mixing powders like CarboPro or Infinit with water. During the run leg virtually everyone wears a FuelBelt, a simple padded belt with ample sizing options that holds two to four 7-ounce bottles in holsters. FuelBelt also makes handheld bottles if you're worried about the your Revenge being mistaken for a fanny pack in photos. The good news? You're already wearing a unitard, so don't sweat it.
REBOOT
Speaking of nutrition, post-workout recovery is just as important as race-day nutrition for triathletes. REBOOT occupies an interesting niche in the recovery market: antioxidant support. The idea is that consuming a combination of seven antioxidant enzyme-rich natural plant and fruit extracts — dandelion, licorice, angelica, artichoke, lemon, lemon balm, acerola — can help protect cell structure, support cell rejuvenation and eliminate toxins. Protect the cells, eliminate toxins, recover better, so the thinking goes. Mission: Impossible-style packaging is an added bonus. Squeeze the pouch to combine liquid and powder. Dissolve. Drink. Disavow three-hour workout.
Trigger Point X-Factor Massage Ball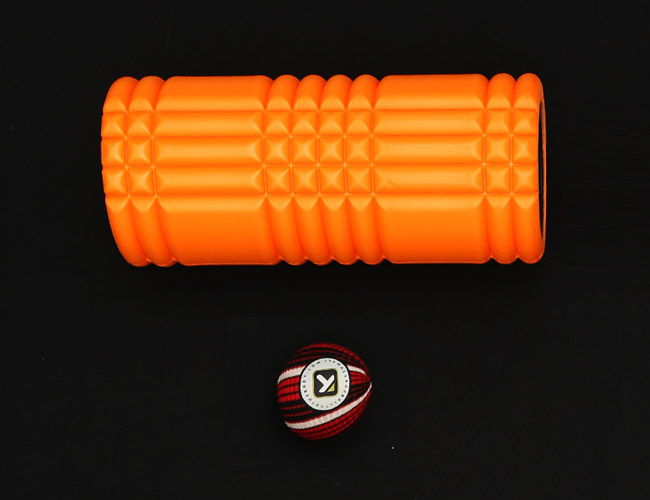 Best Triathlon Recovery Tool: Pop quiz: what's the best way to loosen up knots in your back? If you answered, "laying on golf balls", then you're a good candidate for the TP X-Factor Massage Ball. The ball is meant to mirror the pressure of a forearm, so it won't hurt quite as much when you use it to work out tension in your neck, shoulders, calves or anywhere else that gets overworked in the course of a workout.
*Also pictured here is the company's GRID Foam Roller ($40), which functions as a massage tool or a roller for core workouts.
(原文来自:http://gearpatrol.com/2013/06/19/best-triathlon-gear/)