Locked In: 5 Best Ski Bindings 五款最佳雪板固定器
Bindings often go overlooked in favor of the flashiness of a new pair of skis or boots. But as your only contact point for control and power transfer along the 170-180cm boards you're strapping on, and your final line of safety in a major crash, they're the most important piece of gear for a successful and safe season. It doesn't matter if you're just out for a few mellow afternoon turns or putting together a multi-day backcountry expedition: stable bindings with the correct settings will keep you on the snow long after your tired quads are screaming for a break. Read on for a breakdown of the best ski bindings for this season.
Marker Jester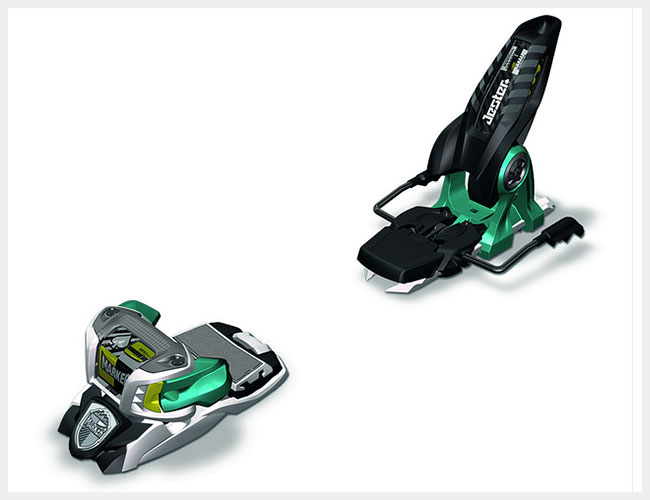 Best Freeride Binding: For high-performance skiing in the terrain park and charging down steep lines in the side country, Marker Jester bindings set a high standard. With a DIN range (measurement of retention strength) of 6-16 and 110mm and 130mm brake options, these bindings serve everyone and work with every ski on the market. Marker's Triple Pivot toe piece holds you securely even when you take a rough landing.
Look PX 12 Wide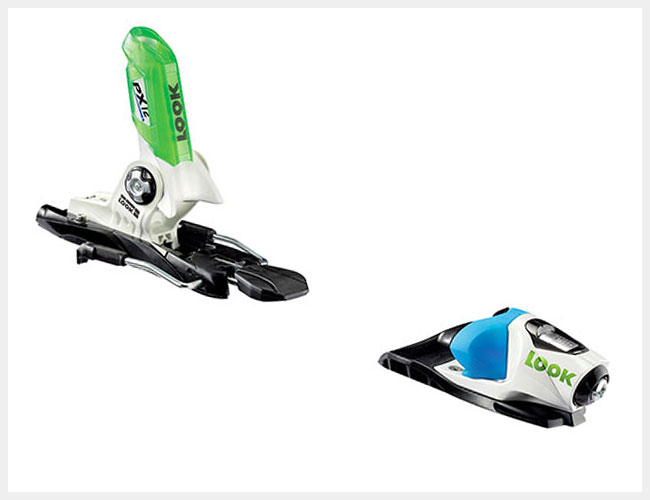 Best Resort Binding: The PX 12s are the perfect binding for pushing limits without sacrificing weight and comfort. Look's powerdrive toe and heel provide some of the most efficient power transfer we've seen, which means faster, more stable turns as you start to push into more aggressive territory. The wide mounting zone is also a nice touch: transferring more weight and force laterally helps control longer and wider skis.
Plum Yak 115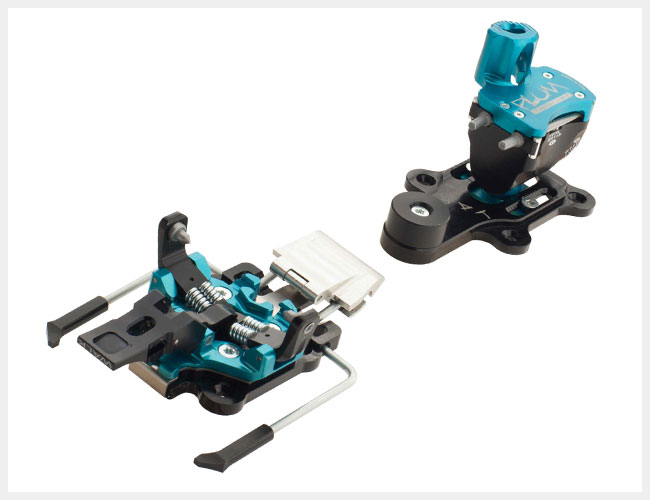 Best Backcountry Binding: So your ideal day involves no lift lines, endless powder and exposed big mountain lines? Get ready to do some uphill skiing. French Company Plum (pronounced "ploom") has created the perfect line of ultralight touring and mountaineering bindings that make the uphill portion easy so you still have the energy for a speedy descent. Innovative toe and heel pieces (beware, they only work with boots with "tech soles") are designed to assist in climbing and lock down for steep skiing; the heel has a three-position riser, so even when you're schlepping up the steepest couloirs you can keep your skis on your feet and not on your backpack. On the way down, the locking mechanism can be cranked up to a 12 DIN to keep your skis firmly on the snow and attached.
Atomic Tracker 13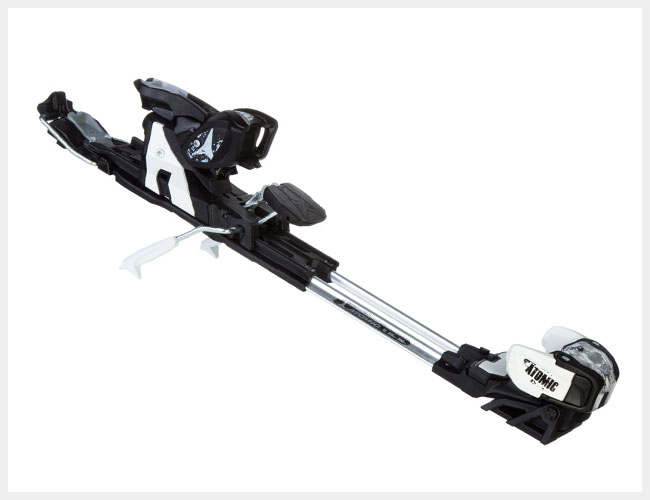 Best All-Around Binding: The new Atomic Tracker series performs both inbounds and in the backcountry. The key feature is a toolless switch between hike and ride settings that activates with a push of the ski pole. Meanwhile, an alpine construction and normal DIN range means you won't have to buy new boots if you're just getting in to backcountry touring and want to continue skiing a variety of terrain. In sum, you can hit the resort and your secret powder stash, all in the same day.
Dynafit Beast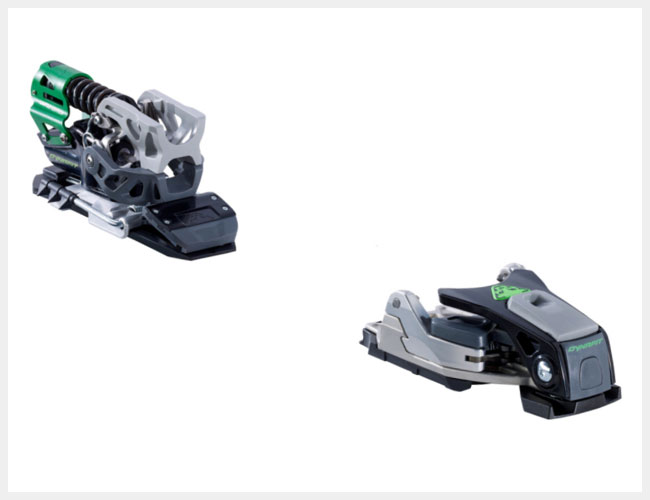 Best For Big Mountain Lines: So you're one of those crazy few who can climb to the summit of a 14er in the winter and then decide to pick the craziest, cliff-filled, big mountain line for your descent? For stability and confidence in "no-fall" terrain you want The Beast, a limited-edition collaboration between Dynafit and extreme skier Eric Hjorleifson. It's designed around one goal: sticking the scariest steep skiing lines in the world. The revolutionary rotating toe piece combats early release and sudden impact, while the rear pivot enables extra vertical movement, ensuring your boots stay firmly locked in, even when you decide to throw down off that thirty foot pillow line.