Paddle Proper: 5 Great Kayaks 五款最佳的皮筏艇选购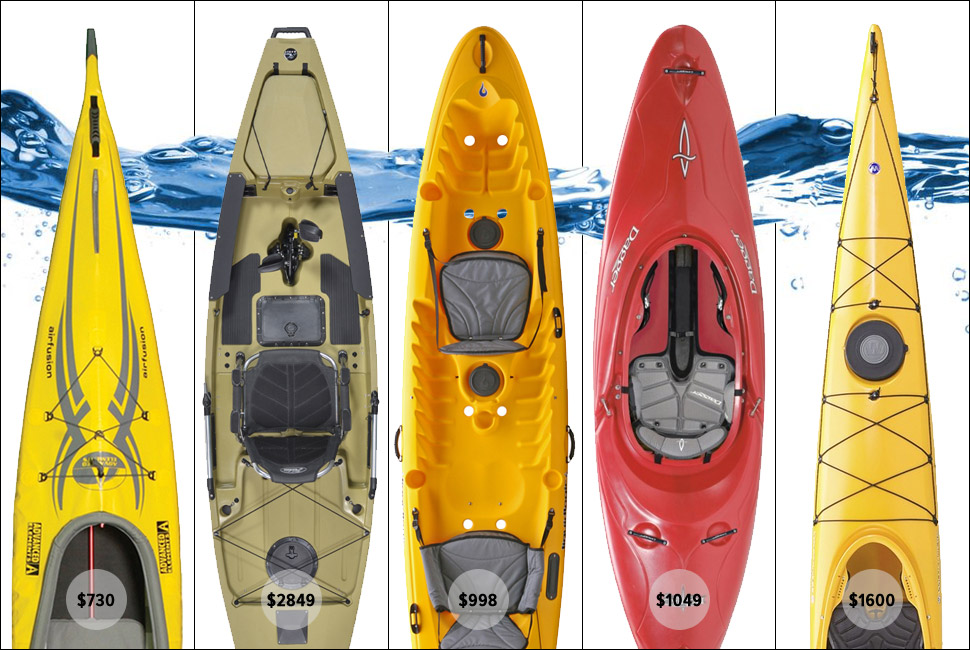 There's no easier way to cool down on a hot summer day than an adventure at the local lake or river, and no better way to enjoy said body of water than with a kayak. A good one will help you ditch the crowds and find the perfect hidden spot for some summer fun. A bad one is a space-hog in the garage that lumbers around the water like a log raft. Don't know the difference between a whitewater creek boat and an ocean kayak? We've got you covered. Whether you're in search of big whitewater rapids, the perfect fishing rig to finally hook your very own river monster, or just an afternoon lake cruiser, we've got the best kayaks to start your search.
Hobie Mirage Pro Angler 12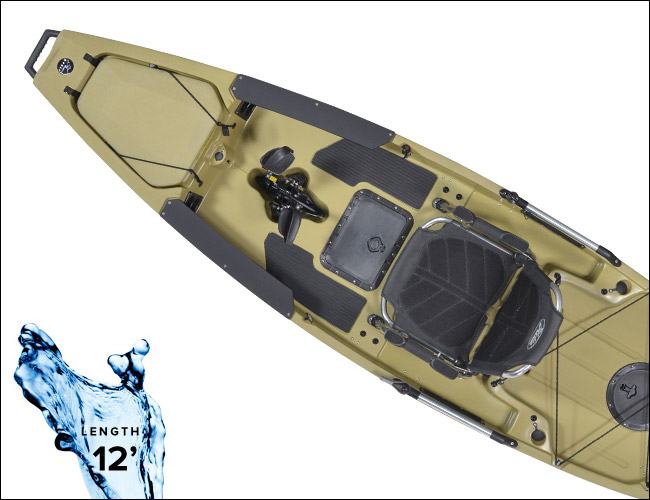 Best Kayak for the Fisherman: If warmer temperatures have you itching to get on the water and do battle with monsters, The Hobie Mirage Angler kayak is what you're looking for. This isn't your pappy's dinghy. With multiple storage hatches for tackle and gear, rod holsters, a pedal drive system and an optional fish finder, this 12-foot, 120-pound beast has all the bells and whistles to get you and up to 500 pounds of gear to your secret fishing hole in style. You can even accessorize it with a quiet electric motor to get you back home after a long day of fishing. Just be sure not to come home empty handed — stories about "the one that got away" won't cut it this year.
Liquid Logic Deuce Coupe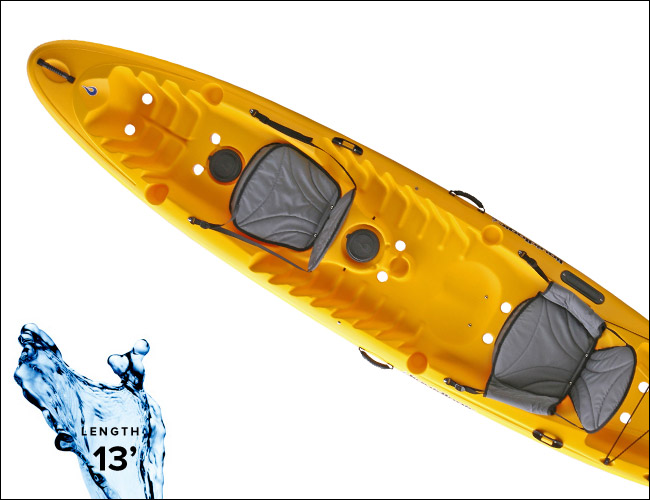 Best Two-Person Kayak: Days on the water are best spent in good company. The Liquid Logic Deuce Coupe is the perfect sit-on-top model with space for a friend and some extra gear for a day on calm water. A deployable skeg system keeps the Deuce tracking straight and true while you search for the perfect picnic beach (it's also a big help in rough conditions). With the ability to float a 500-pound payload, it can easily a bigass cooler with a few of your favorite summer beers. Come to think of it, if you don't bring your better half you can fit a lot more brews…
Dagger Mamba 8.1 Creeker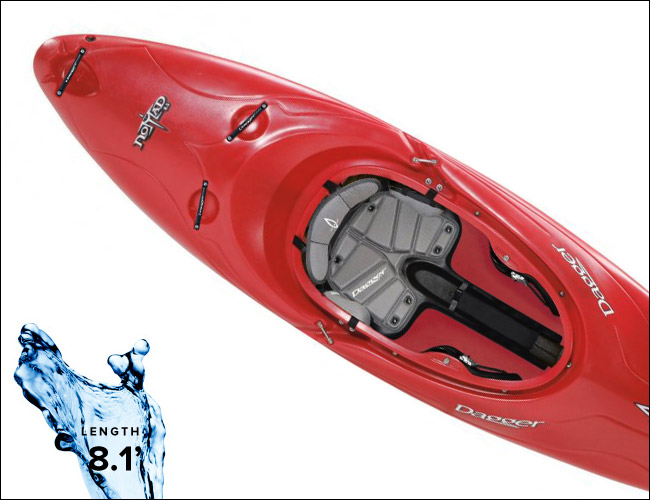 Best Whitewater Kayak: Looking for a little more adventure on the river? A whitewater rig by Dagger will have you running rapids like a seasoned pro. The 8.1 has been redesigned for better volume distribution and engineered for speed. It only weighs in at 44 pounds, making it one of the lightest boats on the list. The addition of adjustable foot braces, convenient security grab handles, and an adjustable gear storage system make the 8.1 Creeker the most stable –- and more importantly most fun –- whitewater kayak from Dagger. Too bad a little extra courage for those "out of your class" moments isn't included.
Advanced Elements Air Fusion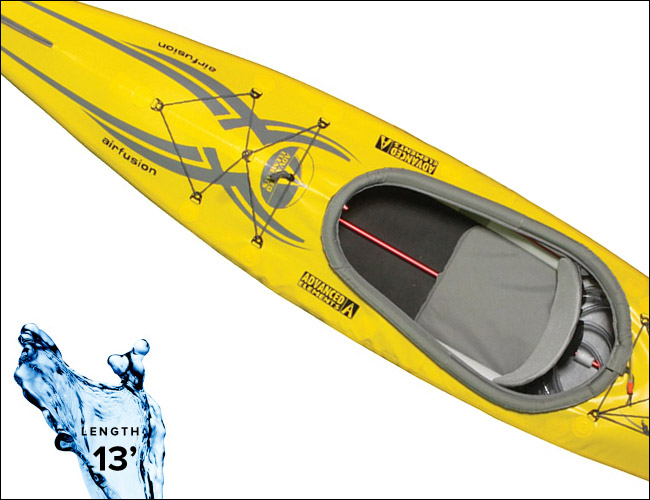 Best Inflatable Kayak: If you need to keep your better half off your back about that ever-expanding gear collection in the garage, inflatable is the way to go. Weighing in at 32 pounds and collapsing down to just under three feet, the Air Fusion by Advanced Elements will satisfy your need for adventure and won't displace all your other summer gear. You don't have to hang on to any Titanic nightmares, either, because the kayak's hybrid aluminum and inflatable frame (with double PVC coating) is nearly as tough as its hard-skinned cousins. Its ride is much the same as hard-skinned kayaks due to a slim profile; spray skirt attachments and an optional skeg are nice additions, but take note that if a lot of storage is on your list, this isn't the blow-up doll for you.
Wilderness Systems Tempest 170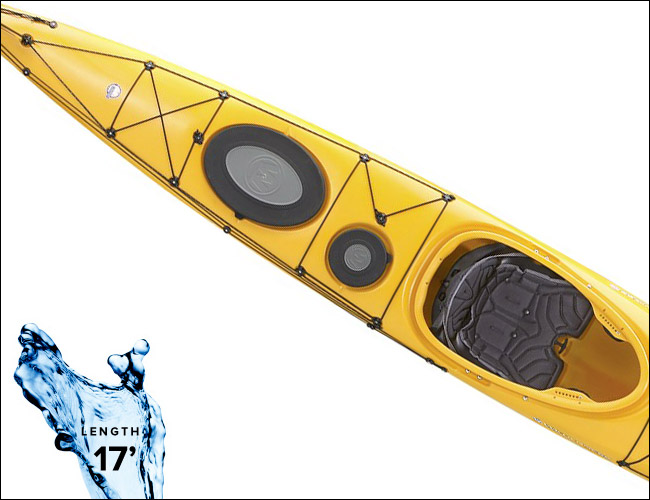 Best Sea Kayak: Looking for a boat that will hold up to the rigors of open-water touring? South Carolina-based Wilderness Systems has been designing and testing kayaks on the lakes and open ocean of the Atlantic coast since 1985, and their Tempest series is one of the best. A cockpit that's been hailed as the most comfortable in the industry is the just the start. Bow, midship, and stern bulkheads store enough gear for a weekend expedition. The shallow draft and TruTrak skeg will make sure you hold on to the energy to set up camp after a full day of paddling. It's the perfect craft for your re-enactment of The Old Man and the Sea, or just some fun tooling around past the breakers.
Bonus: C4 Waterman Rapid Rider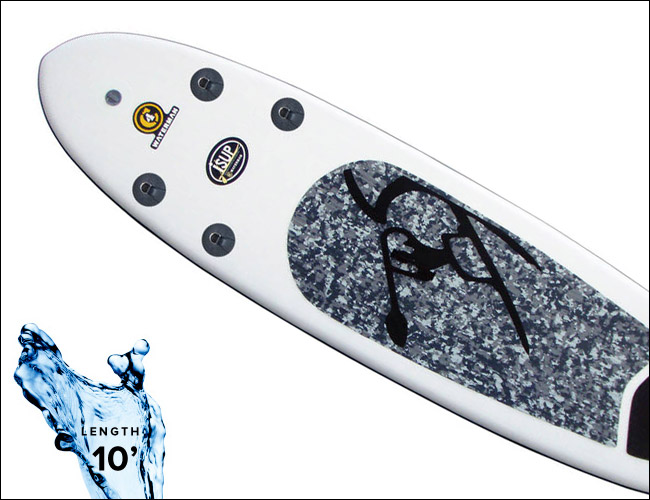 Best Kayak Alternative: You may have seen stand up paddlers recently — the guys tooling around flat water who are usually skinny, tall and somewhat out of place due to their upright position. If you'd like to join their ranks, we recommend the Rapid Rider. The crack team of river-to-sea experts at C4 Waterman re-imagined board design so that you needn't run from even the gnarliest whitewater. Its unique shape allows you to not only navigate rapids safely, but also to spin and surf the deep pockets with ease. It's equally at home on smooth water, so you can get a taste of the brutal work out paddling a board can be, too. That it weighs less than 25 pounds and can be deflated and rolled up into a travel backpack makes it one of our new favorite river toys.
(原文来自:http://gearpatrol.com/2013/05/10/buying-guide-best-kayaks/)