Thrown For a Loop: Five Great Fly Rods 路亚钓鱼竿选购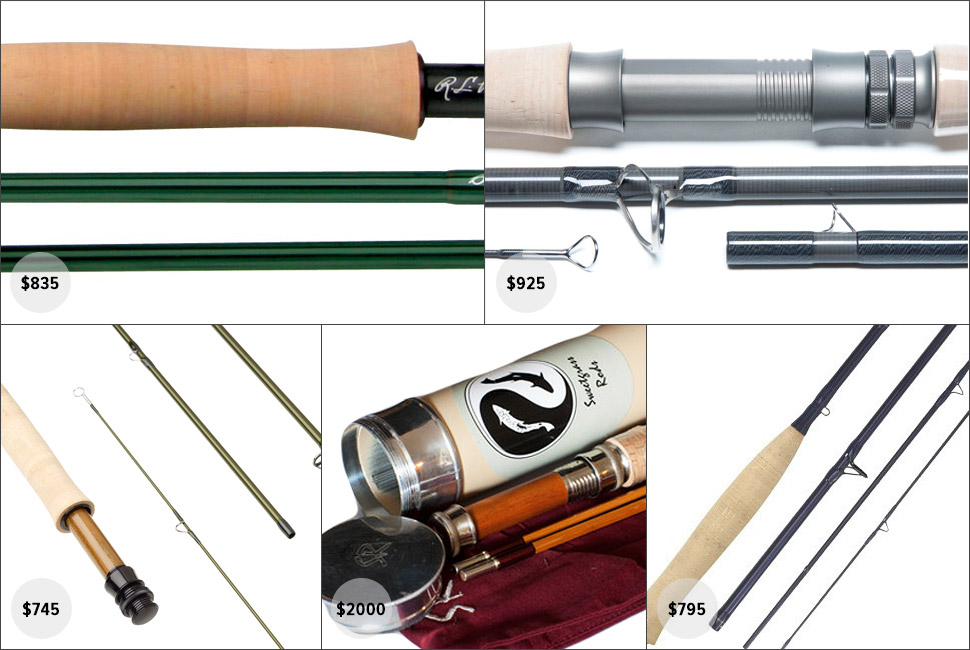 Famed fly fishing writer John Gierach once wrote a book called Standing in a River Waving a Stick. Well, fly fishing looks a lot like that. And the stick in question is a fly rod. It's the rod that throws the line that carries the fly to the fish. To those who aren't familiar with fly fishing, all fly rods look the same. They are anything but.
The bottom line is you need different rods for different fish in different situations. Long rods help with distance casting and line handling. Strong rods help fight big fish and high winds. Short rods keep you out of the streamside brush. Delicate, sensitive rods help you feel your nymph as it ticks along the bottom of a boulder-strewn mountain stream. An accurate casting rod lets you place a dry fly just upstream of the nose of a feeding fish without spooking it.
Orvis Helios 2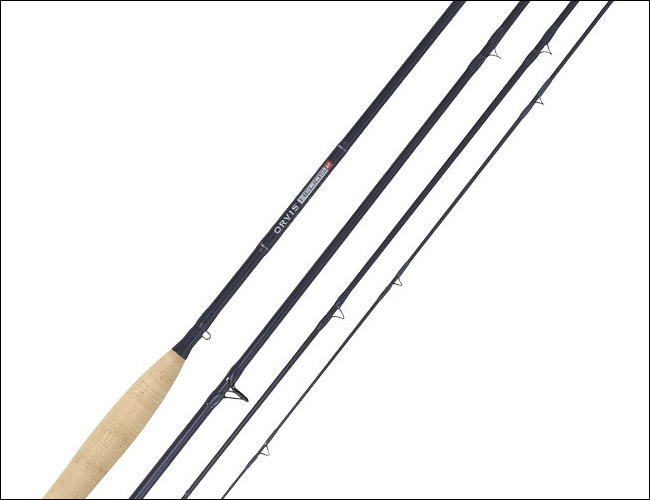 Best Travel Rod: The Orvis Helios 2 has won a slew of industry awards. It's lighter, stronger, and features a 100% increase in tip impact strength over its predecessor. Tip strength is key – we know a lot of guys who've broken a lot of fly rod tips – and the Helios 2 has proprietary material incorporated in the tip to boost strength. Built by anglers for anglers in the Orvis rod shop in Vermont, it's available in 3 and 4 piece versions in line weights from 2wt to 6wt (freshwater version). This allows for maximum convenience when you're climbing on a single-engine plane on your way to some unnamed river hundreds of miles from civilization on a different continent.
Sage Circa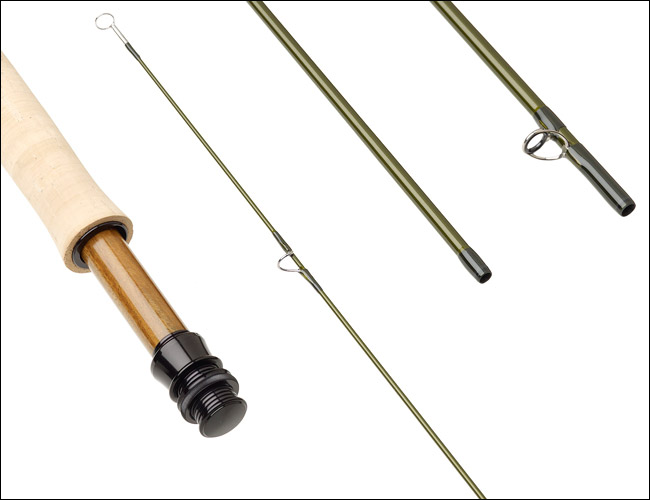 Best Trout Rod: You've heard of Back to the Future? Well, the Sage Circa is more like Forward to the Past. Sage is advancing fly rod technology by going against the trend of faster and faster rods by slowing down this rod's action. A friend owns two of these rods and claims they're the sweetest rods he's ever cast. Sage's idea is to slow down the rod's natural casting tempo and combine it with cutting edge materials technology to make a rod that's deadly accurate – especially in dry fly fishing situations where accuracy is everything.
Winston Boron III-SX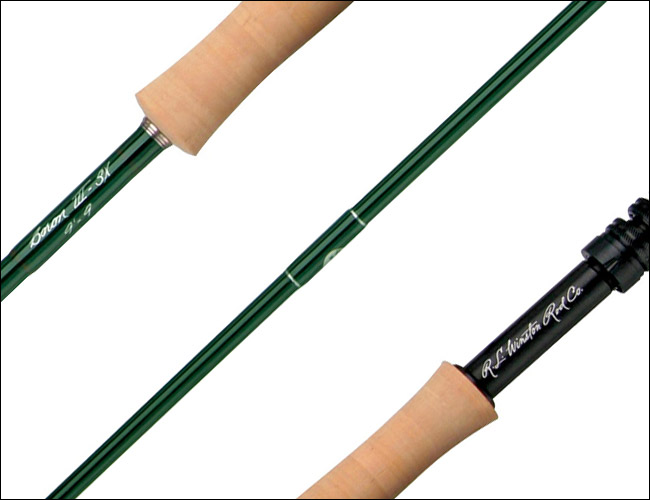 Best Saltwater Rod: The Winston Boron III-SX goes in the opposite direction of Sage – the SX stands for super-fast action. And that's what you need for salt water situations, where you may need to fling 80' of line out there in a nano-second, just as a big school of tarpon go swimming by. The Boron III_SX has also got the strength for fighting big fish in big wind or tossing big flies, or maybe sink-tip lines. An additional feature is the flat black finish. The only thing that will tip off the fish is the flash from the glint in your eye.
Scott T3h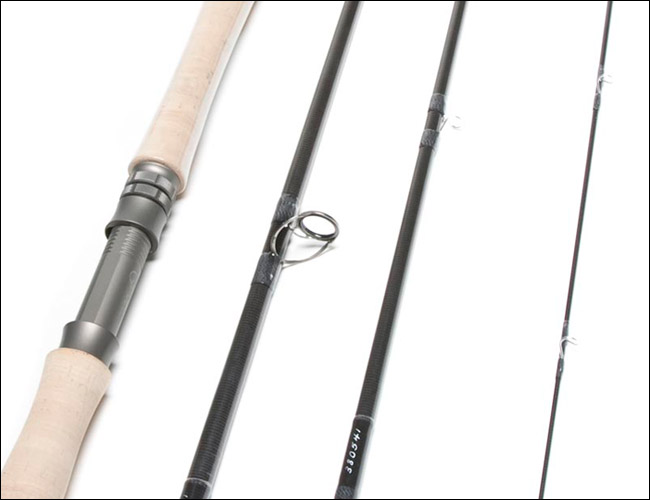 Best Two-Handed Rod: When you need to cast two counties over to reach the big fish, a two handed rod and a sweeping spey cast are the tool and technique of choice. The Scott T3h two handed rod uses advanced composite technologies coupled with cutting-edge design to achieve a rod capable of smoothly casting a fly nearly into next week. Mil-Spec anodizing and titanium hardware mean you don't need to worry about corrosion. If you need to cast to fish who live in a different zip code, this is the rod for you.
Sweetgrass Rods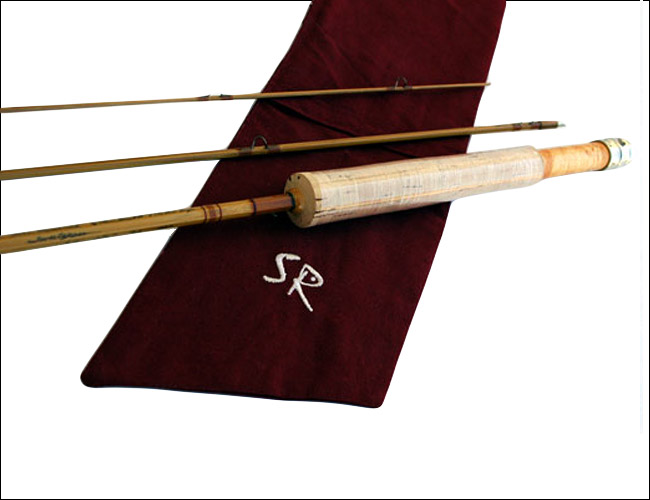 Best Bamboo: A fine bamboo rod has qualities that you just can't find in a rod made with other materials. Sweetgrass Rods co-owner Glenn Brackett claims bamboo – which is a type of grass – has a power reserve that allows the cast to unfold smoothly in a way graphite and other modern materials simply can't match. A bamboo rod shouldn't be your first rod – you need to learn a little about fly rods and fly casting first. And when you do cast one the first time, you probably won't like it. They are s-l-o-w… So slow is seems like you could eat lunch waiting for your back cast to unfurl. But when you get the hang of casting a bamboo rod, you learn where Sweetgrass Rods got its name. The sweet grass makes it damn hard to pick up anything made with that newfangled graphite/ boron composite stuff.
(原文来自:http://gearpatrol.com/2013/06/14/best-fly-rods/)