The Best Road Bikes for Every Rider 最佳公路自行车选购
Across the cycling categories, excluding perhaps the penny-farthing, we seem to be in the middle of a boom in popularity. Cities are adding bike lanes and bike programs, all the cool kids are riding fixies, mountain bikes are gnarlier than ever — and the rest of us are riding road bikes. The popularity of road cycling owes in part to the low barriers to entry (everyone has roads), in part to the variety of awesome bikes available for riders of different skill levels and desired recreation, in part to the rise of the sportive or gran fondo — a cycling event that emphasizes participation over competition — and in part to all the really boss neon lycra. As part of our week-long series on bikesto celebrate the launch of Limits, we've picked out five great road bikes for all manner of rides, from entering your first century ride with friends to sasquatching a local crit.
Cannondale SuperSix EVO Black Inc.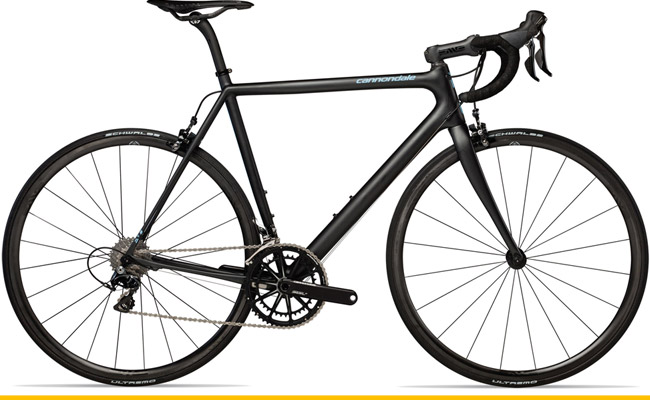 Dream Machine: The Cannondale SuperSix EVO Black Inc. is the supercar of the lot, a bike that costs more than your Average Joe's automobile and doesn't even have room for a date — unless she sits on the handlebars. That should bring the weight up to your average road bike. At 695g (size 56) it's one of the lightest production road frames in the world. How is that possible? In large part because of the carbon lay-up schedule, according to Cannondale's Senior Director of Global Product Management, Henning Schroeder. For example, the rear stays and the dropouts are all made with one mold. "You make it a lot lighter because you don't have the extra bonding steps for the dropouts into the rear stays," Schroeder says. "Compared to the second lightest bike on the market, the EVO dropout is 17g lighter per side, which brings you to 34g on a complete frame. In the development process these are really exciting moments."
Combine that with an exceptional stiffness-to-weight ratio, aggressive geometry, an aerodynamic front end, razor sharp handling and a top-shelf Shimano Dura-Ace 9000 component group and you have what's been called the best bike in the world. The matte finish and modest graphics on the Black Inc are inspired by supercar design, creating a bike so fast and subtle you'd never see it coming until it's too late.
Raleigh Militis 3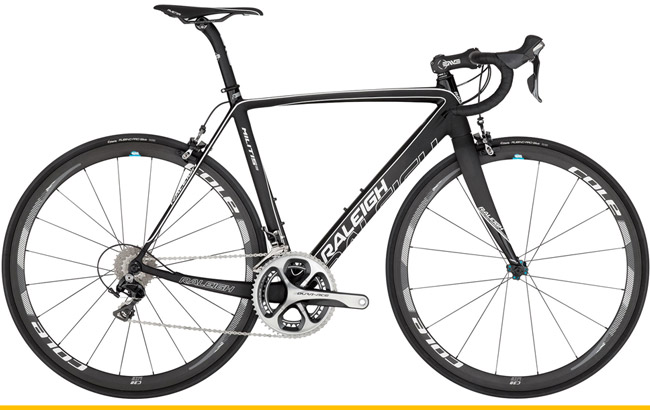 The Comeback: Everyone recognizes the name Raleigh, but it's probably from a 1970s DL-1 cruiser rather than one of their new road bikes. Founded in Nottingham, England, in 1887, and after a series of buyouts, Raleigh is now owned by the Dutch holding company Accell Group — all of which may have been the source of an identity crisis. No more. The Militis is the brand's race-ready performance road bike — the same one used by the Raleigh pro team — and it's a full carbon monster built using their Direct Connect process, with a tapered headtube, internal cable routing, Shimano Dura-Ace 9000 components, and Cole C38 Lite carbon rims. Looking for something that's still fast and nimble but has a slightly more relaxed, upright geometry? Check out the endurance-minded Revenio.
Pinarello ROKH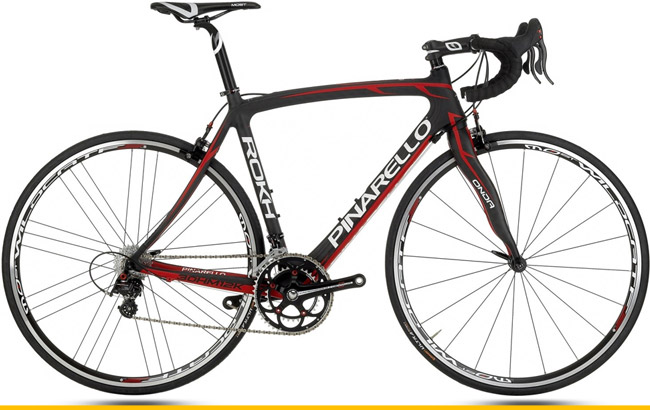 The Italian Job: Pinarello is the kind of brand people namedrop at fancy bicycle shops to demonstrate their acumen. It has a nice ring to it — and the bikes pass muster. Bradley Wiggins rides one, after all, though his is going to be stiffer and more aggressive than something one of us takes out for a spin. The bike for us? The ROKH (pronounced "rock"), which occupies a middle ground between a performance racing machine and endurance touring bike, and features Pinarello's new Century Ride System — a design that raises the front end (via increased fork length and rake) and increases vertical compliance, so that a non-pro rider can still tackle long rides over rough surfaces without getting rattled like a set of Boggle dice.
Trek Domane 4.5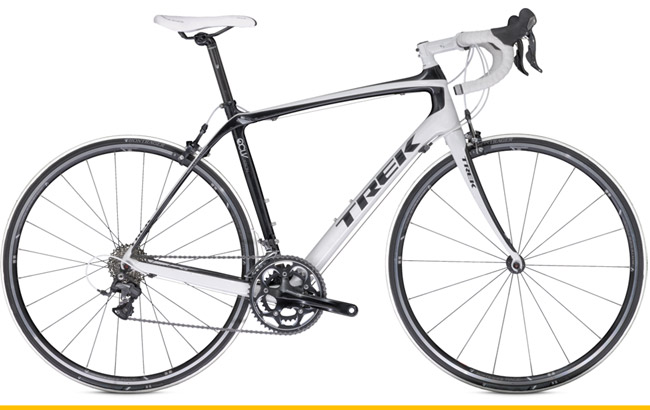 Best Value: At the price point it's hard to beat the Trek Domane 4 series, a carbon endurance race bike that's comfortable and responsive. The most important feature of the Domane is Trek's IsoSpeed technology, which uses a decoupler to isolate the movement of the seat tube from the rest of the frame. It's sort of like suspension, and it's the same technology used in the Trek's top-of-the-line Domane 6 series. What it means is for the rider is softer bumps and a rear wheel that stays glued to the ground more often than not. Between IsoSpeed and a frame that optimizes power transfer, you have a bike that's more forgiving without sacrificing performance. It's not the sexiest looking rig, but it'll sure make a good partner.
Scott Speedster S30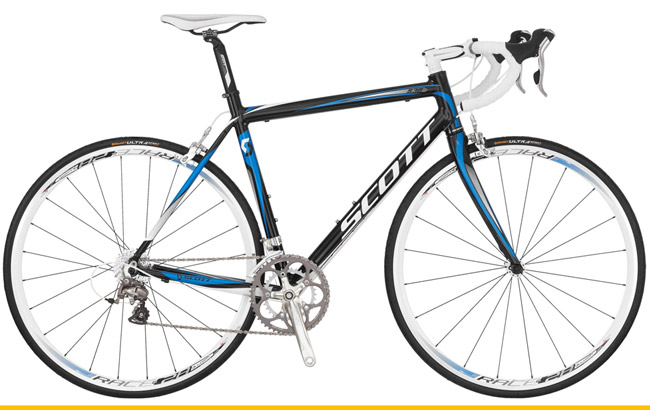 Best Entry-Level: Mug your average cyclist mid-ride and you'll walk away with enough gear to retire on. It's an expensive sport. But it's possible to get into the aero road bike game without shelling out thousands: just eschew carbon in favor of aluminum. You can't lift the Scott Speedster with your pinky, but it's fast and reliable road bike, built on a double-butted 6061 aluminum alloy frame with a carbon fork and a Shimano Tiagra groupset. At a grand the S30 is an excellent value, and since the frame comes in XXS-2XL sizes it opens the door to all shapes and sizes of aspiring cyclists.
(原文来自:http://gearpatrol.com/2013/06/17/best-road-bikes)