Kit: Fly Fishing the Rockies 飞蝇钓装备选购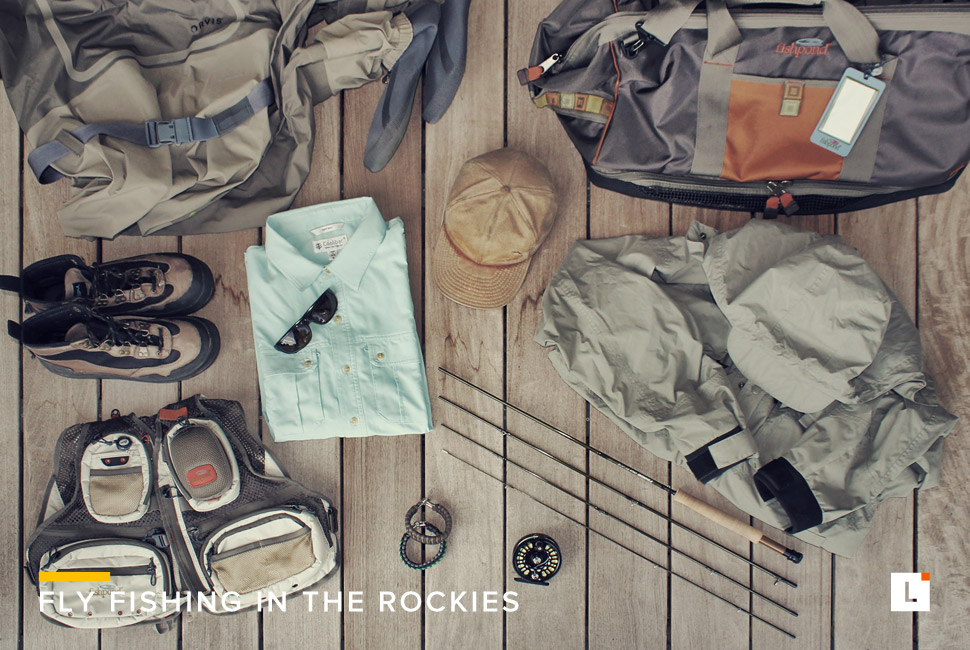 Destination 
fly fishing
 for trout in the high country of Colorado is a little different than going for sunnies in the local pond. Your gear needs to be quite a bit more specialized and reliable; you need a way to get it all from the flatlands to the high country. We planned to fish mostly from a drift boat — a specialized boat designed to navigate shallow rivers, dodge boulders, run rapids up to Class 3 and not tip over (a big one for us). But we were going to be wading, too. And in mountain rivers, which are bigger, faster and colder than rivers in the Midwest, wading takes on a new meaning — and so does proper gear. Of course, we still had to catch the fish.
Sage Circa 589-4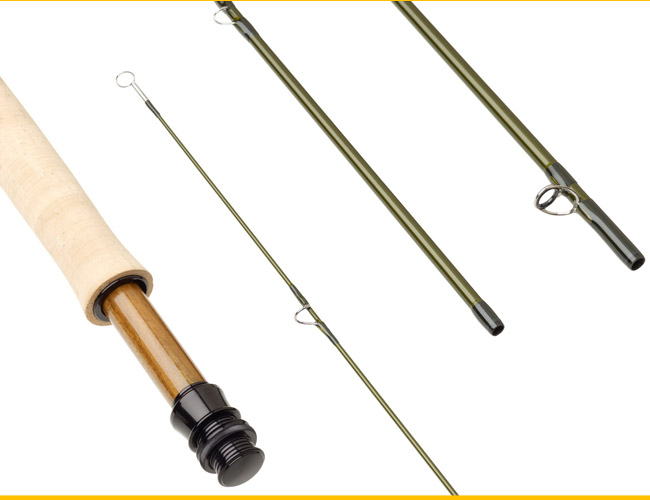 We wrote about the Circa back in June and were eager to put it to the test on the Taylor and Gunnison rivers. Suffice it to say, we used it to hook the biggest fish we've ever caught. The ability to throw two-fly rigs 40 to 50 feet with accuracy along with a sweet action made this the perfect rod for the medium-sized rivers of central Colorado.
Abel Super 4N Reel with RIO Perception Fly Line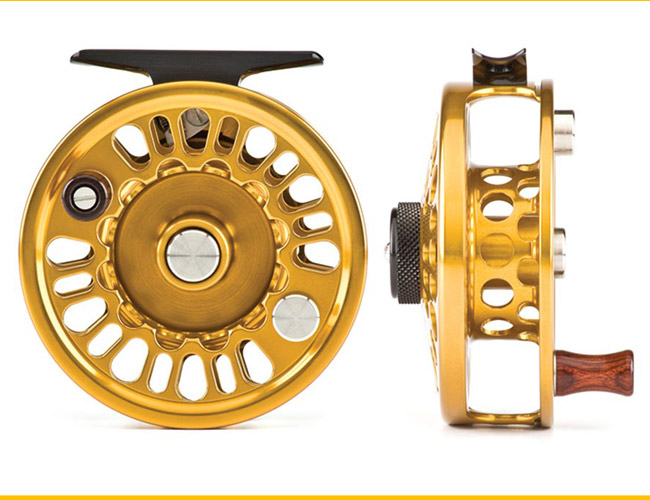 The Abel has a medium arbor for a little quicker retrieve than some reels and Abel's famous Portuguese cork Stop-a-Sub drag, which helps a bunch when the big one slams your fly. With a unique three-color pattern, Rio's line made judging casting difference far more quantified: the first 20 feet is green, the next 16 feet is dark green and camo, and the back 54 feet is tan. All this helps immensely when judging your casting distance.
Orvis Silver Sonic Waders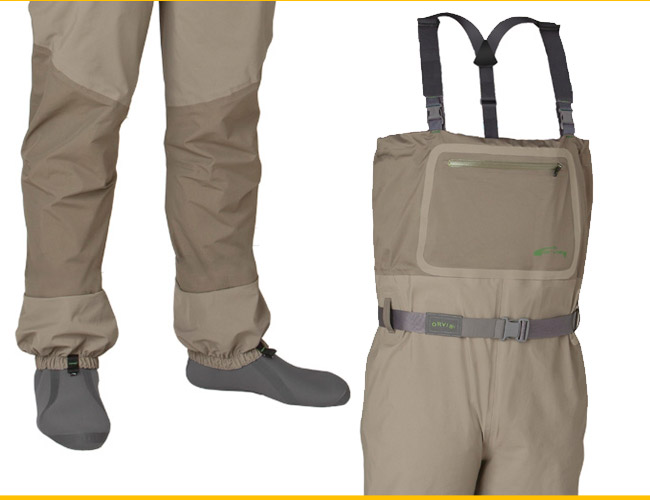 When you're fishing from a drift boat, all you need are quick-drying pants and flip-flops. When you're wade fishing in 54-degree water, it's a whole new ball game. Orvis's Silver Sonic Waders replace stitching with double-reinforced seams for better protection against that wicked H20. The ability to drop the top in hot weather without readjusting the suspenders is perfect for a hot hike between pools. Built-in gravel guards keep river bottom bits out of your boots; the flip-out waterproof pocket stows your camera or cell phone.
Korkers Wading Boots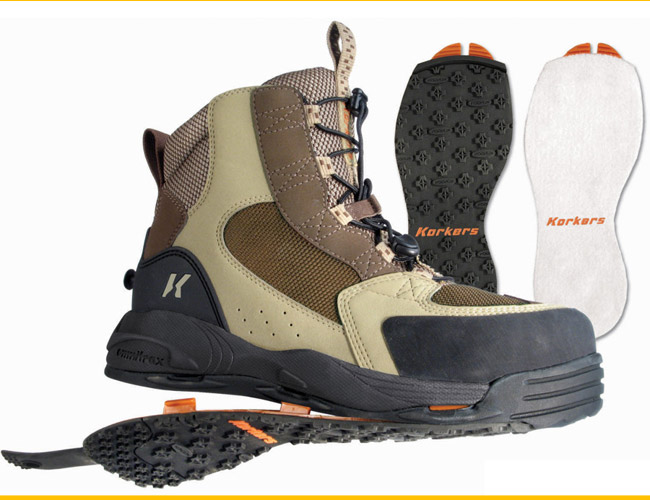 Our old trusty Korkers wading boots are the forerunners to the Korkers Redside boots, but all Korkers are unique in their OmniTrax Interchangeable Sole System. This allows you to switch out the soles depending on the walking and wading conditions. Need to hike a few miles to the river? Insert the lugged Vibram hiking soles. Once you're there, insert the Kling-On high friction rubber soles or the felt soles for maximum grip on greasy underwater boulders.
Fishpond Sagebrush Mesh Vest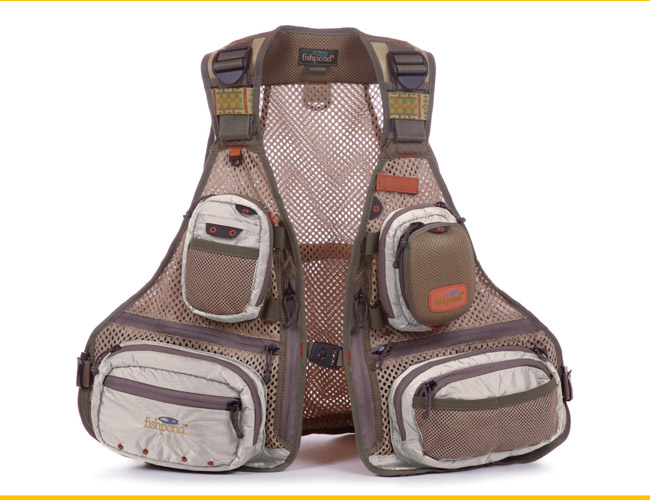 A guide carries everything for you and rigs you up (over and over if you're a bad caster). But when venturing out on your own you'll need to carry flies, tools, lunch, rain gear, etc. A vest is the solution. Sagepond's mesh offering has 15 pockets and pouches of varying sizes and location to hold a variety of gear, adjustable straps and shoulders, and a mesh construction that keeps you cool.
Fishpond Cimarron Duffel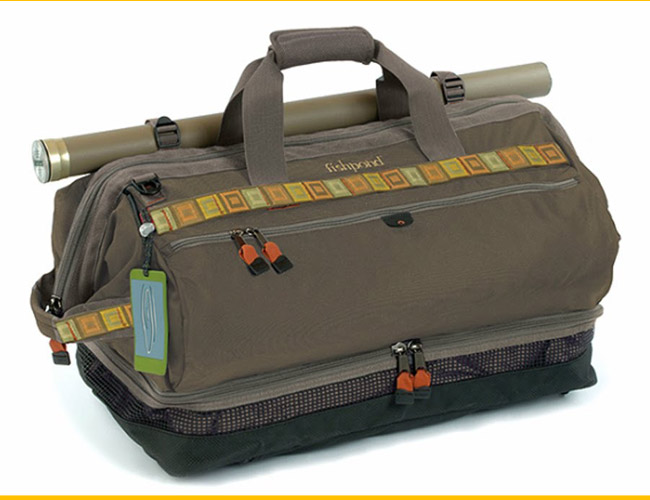 With today's airline luggage regulations, you need a tough-as-fishhooks duffel big enough to hold everything, lest you be spending good beer and cigar money on luggage fees. The Cimarron isn't Fishpond's biggest fishing duffel, but it swallowed all our gear with no complaints. Multiple interior mesh and waterproof pockets coupled with an exterior zip pocket ensured our small items were properly organized, and the separate mesh ventilated bottom compartment allowed for wet waders and boots to breathe and dry properly while keeping our dry gear dry in the main compartment.
Coolibar Angler Shirt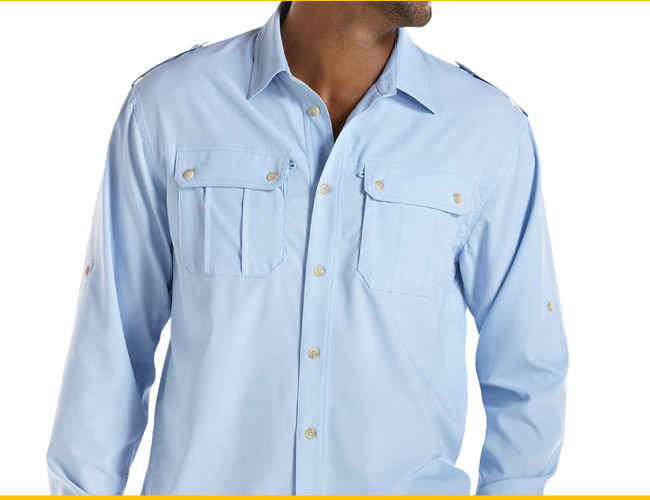 Sun — and sunburn — are major issues in the mountains. A shirt made of fabric designed to ward off the harmful rays is essential. The Coolibar Angler Shirt did the trick, and kept us looking trim at the dinner table after a day of sunbaked fishing and floating down the Gunnison River. The shirt has a nice loose fit, with double pockets for stashing a granola bar and a smartphone. A bonus is the wicking fabric, which helped us dry out fast after frequent afternoon rain showers and that one time we dipped our arm a little too deep.
Filson Tin Cloth Low Profile Cap
Filson's waxed Tin Cloth is legendary for keeping outdoorsmen dry and comfortable during foul weather. August days in the Colorado Rockies start sunny, but mid-afternoon usually brings at least a small rain squall. Filson's cap kept us comfortably casting during several post-lunch downpours, and when the sun came back, it protected our eyes from the rays.
Simms Headwaters Gore-Tex Jacket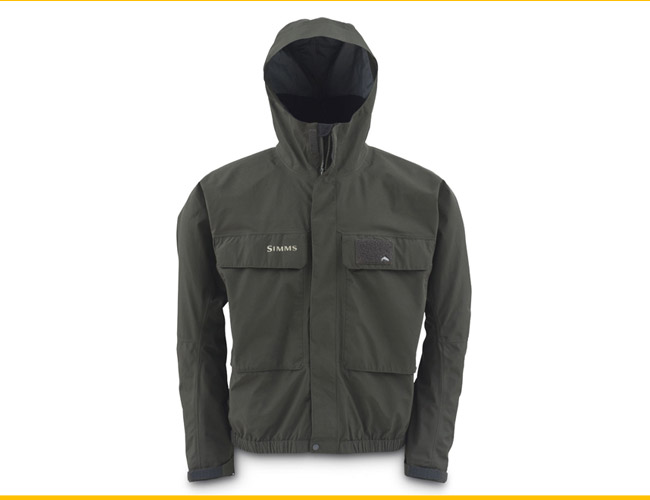 When you need a rain jacket in the Rockies, you'll likely really need it: we were hit hard by freaky-cold rain three out of four days. Ours is an old one and still did the trick, holding out wind and rain and fitting over a fishing vest with a couple chest pockets for essentials.
Ray-Ban RB4033 Sunglasses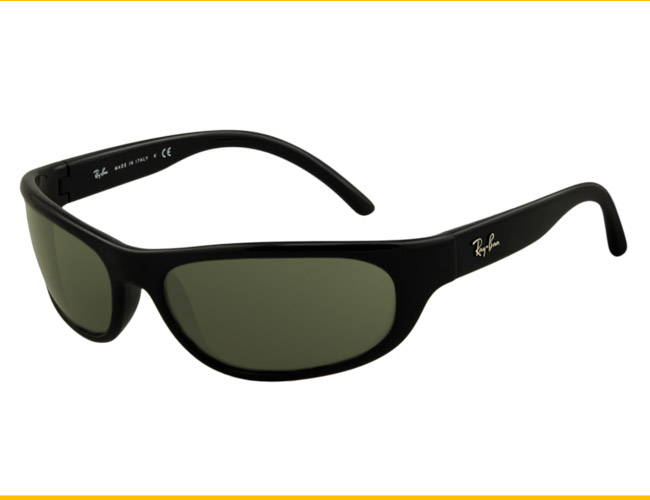 The fish don't care if you look like you stepped out of a photo shoot. The idea is to keep as much light out of your eyes as possible — except for the light coming from the bottom of the river, where the fish live. A pair of wraparounds with polarized lenses, like the Ray-Ban RB4033, cuts glare and doesn't let in extra light around the edges, so you can find the finned ones.
Survival Straps Paracord Bracelet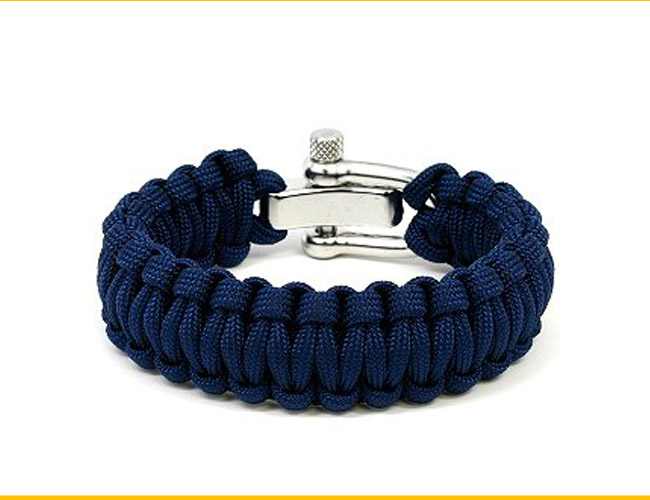 Emergencies typically present themselves at the most inopportune times. Two or three things can make the difference between life and death, especially in the mountains. One of those is having as much string/twine/rope as possible. Each one of these bracelets from Survival Straps, in your choice of thousands of color combinations and four different clasps, has 15 feet or more of military-spec 550-pound test parachute cord. Whether you're making a tourniquet, tying down the tent during a three-day blow, or securing the extra beer, this will come in handy.
(原文来自:http://gearpatrol.com/2013/09/19/kit-fly-fishing-rockies)